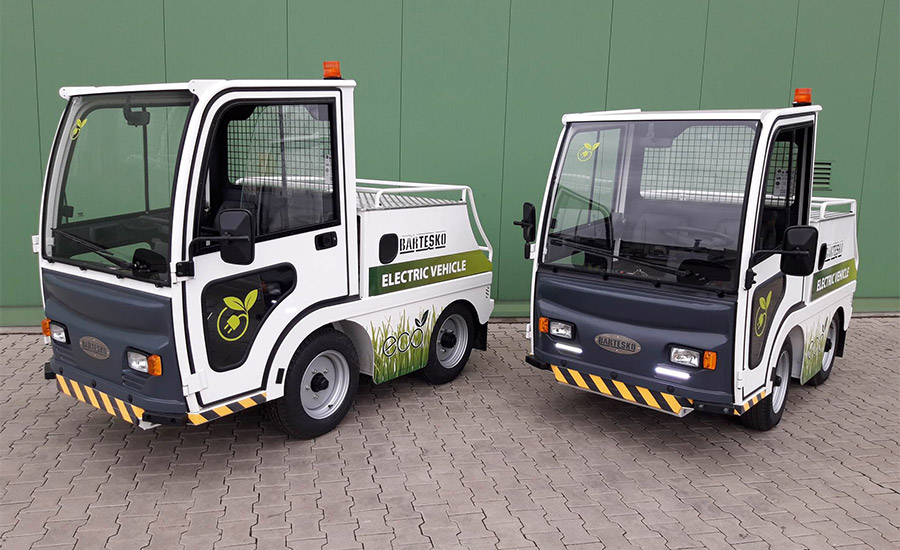 Bartesko
Polish manufacturer Bartesko is a cabin and Electric vehicle manufacturer. They started planning a new all electric utility vehicle after an initial meeting at the Cemat fair in Hanover in 2014, with follow-up at the Logistica in Utrecht.  Then after a visit to Zwijndrecht they started to engineer the US20 into the layout of their Electric trucks. The driver and passenger seats are both US20 on these vehicles used by councils and industrial users alike.
Their vehicle has a modern style and although they wanted relatively simple seats they also wanted a more modern looks to the seats as well. The US20 is ideal for such applications a strong frame, stylish Heavy duty cushions in PVC, enhanced Microswitch within the seat cushion and improved weight adjustment adjuster.
Finally it has width adjustable slide rails (from 150mm to 328mm) to fit a variety of applications and replace a variety of other seat brands.
---