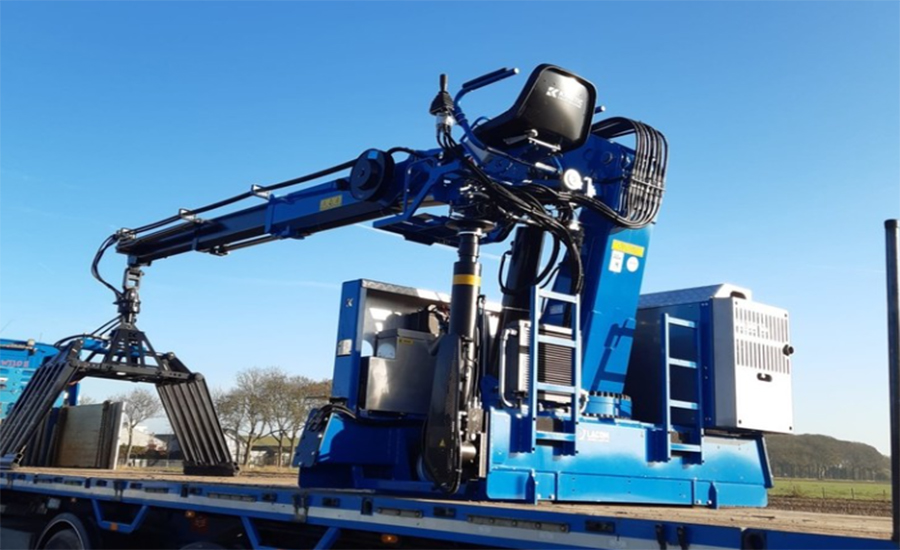 Kinetic Crane Solutions
Lacom Cranes & Supplies B.V. is supplier of the brand Kinetic Crane Solutions, which is part of Lacom B.V. Kinetic Crane Solutions, and has a wide range of autoloader cranes, where they required the knowledge of the company KENNIS (Knowledge) Cranes by HYVA. The autoloader cranes are provided with the UnitedSeats Mi560 K2 static seat pan.
The Mi560 has a wide, comfortable seating, good drainage and secured finishing edge. The two plastic rings at the back of the seat, result in good drainage. Because the rings are made of plastic, in stead of aluminium, no corrosion occurs. The seat has a comfortable fit because it is slightly wider than standard; when drivers controlling the autoloader cranes, they operate from great heights. A wider seat gives them a greater sense of safety, as the driver has more surface to lean on and cannot simply fall of the seat.
This comfortable seating solution is also available with armrests, contact switch and/or safety belt.