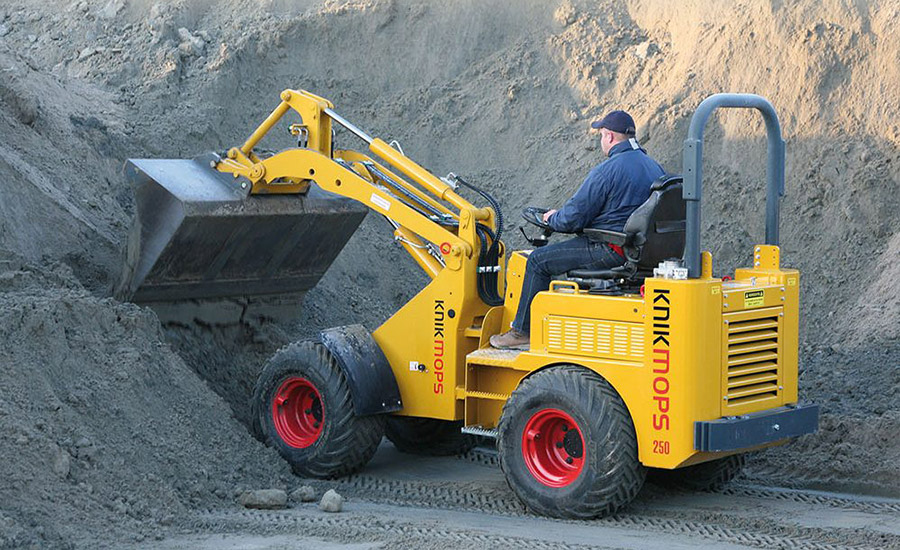 Knikmops
KNIKMOPS produces small sturdy wheel loaders and is made in Belgium by GEENS Brothers. Geens were a long established manufacturer of pavers which they sold under the ROLMOPS brand and then diversified into their current range of wheel loaders. These no frills machines are widely used by professionals in the landscaping sector.
UnitedSeats has been supplying Knikmops for many years with a variety of seats for their machinery. However more recently they have standardised MGV25/C1 ARG in heavy duty PVC for the larger wheel loaders in the KNIKMOPS range. For their new series of machinery, they have introduced a small wheel loader and chosen to use the new US20 seat.
The US20 has nicely styled cushions which are modern in appearance, the seat has a low suspension and equipped with an enhanced Microswitch. It has a heavy duty PVC trim which is ideal for outdoor applications. The new weight adjuster plunger is easy for operators to use.
---