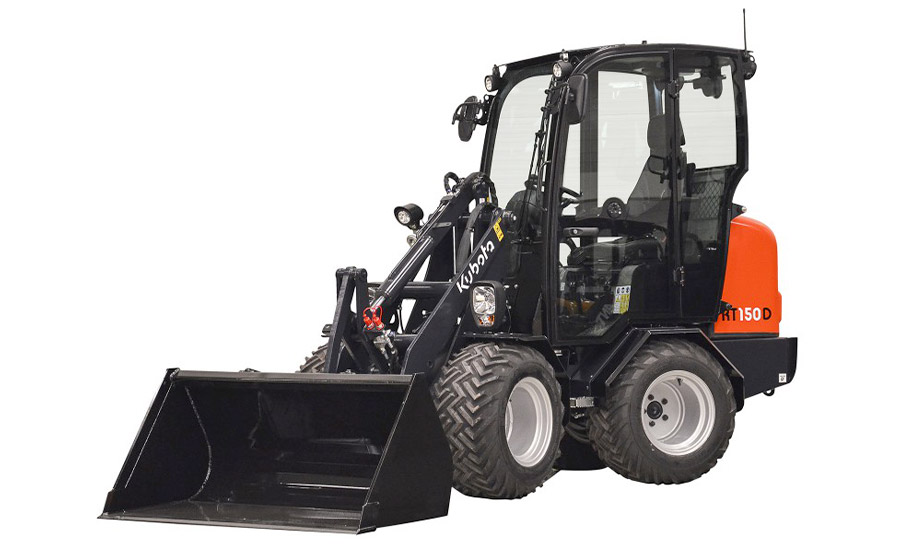 Kubota
Kubota Europe Construction machines have developed a range of compact and medium duty wheeled loaders in conjunction with GIANT Machinery based in Oisterwijk, The Netherlands.
The range of RT machines (RT100-RT280) are produced by Giant but engineered, badged and turned out in Kubota colours for sale via the Kubota dealer network across Europe. These are versatile articulated machines that can carry a variety of attachments such as loading buckets, grabs, fork lifts etc. This makes them popular for construction and agricultural applications.
The smaller vehicle models such as the RT100 and RT140 are fitted with the UnitedSeats C2 static seats.
The C2 comes in waterproof PVC with drainage patterns and has an adjustable backrest.
Other features are:
– Special seat sensor switch.
– Adjustable armrests with rotary fingertip adjustment.
– Back rest extension in matching PVC.
– Retractable seat belt
– slide rail travel of 200mm.
For larger vehicles such as the Kubota RT270 model, comfort and safety is increased by the addition of the robust low profile MGV64 mechanical suspension.
The MGV64 features 60mm of suspension travel and has an extended operator weight range of 45-145kgs.
This makes the MGV64/C2AR seat both robust and stylish and the spec is completed by the addition of a document pouch to the rear of the seat. Air seats are also used on certain customer specified vehicles.
---