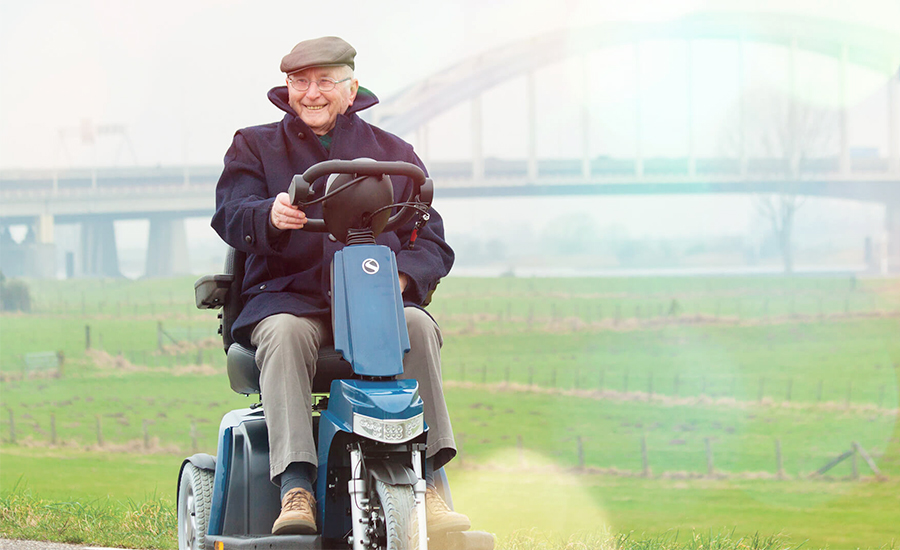 Sunrise Medical
Sunrise Medical is one of the world's largest manufacturers of homecare and extended care products. Sunrise Medical and UnitedSeats have been cooperating together now for many years and have developed a new range of scooter seats successfully creating a totally new and fresh looking scooter range.
Based upon the exciting model, Sunrise requested a new modern looking seat to complete a new range of mobility scooters. The seat needed to undergo a facelift and yet pass all current testing, legislation and strict quality control by Sunrise Medical.
The new range of seats are made out of 2 high quality materials and high grade frame work to withstand current crash test regulations. By combining these 2 materials in the upholstery, the seat in combination with the new range of scooters have received a fresh and modern look. The light weight frame is rock solid and is approved in accordance with ISO 7196 to a user's weight of 170 kg.