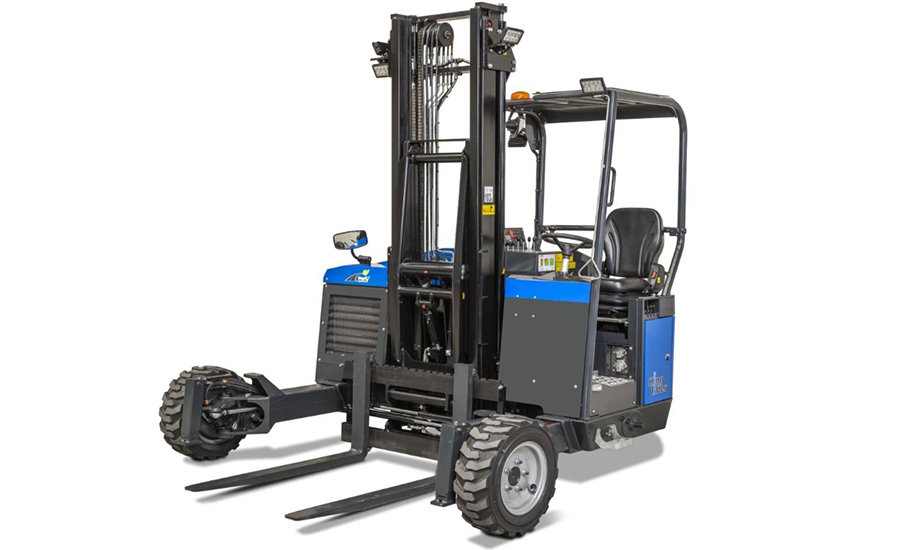 TERBERG Kinglifter
Terberg Kinglifter, known for their variety of transport vehicles, updated their newest mobile, compact forklift truck from the TKS series with an extra painted MGV35 UnitedSeats seat.
The MGV35 UnitedSeats seat is the perfect fit for the TKS series; the seat fits perfectly into the forklift truck and has an adjustable and foldable backrest (allowing the seat to be placed completely flat). The seat cushion is designed in such a way that the grooves in the seat cushion can easily drain moisture and dirt. Besides this, the seat has a comfortable backrest, to provide more support when driving the mobile forklift truck.
Because the mobile forklift truck is positioned on the back of a truck or vehicle, the device catches a lot of dirt and road salt during the winter months. This problem has been solved because the seat has been given an extra layer of coating, making the metal parts of the seat more resistant to corrosion.
The seat has been tested with a 500 hour salt spray test. Guaranteed against 500 hours exposure to road salt.