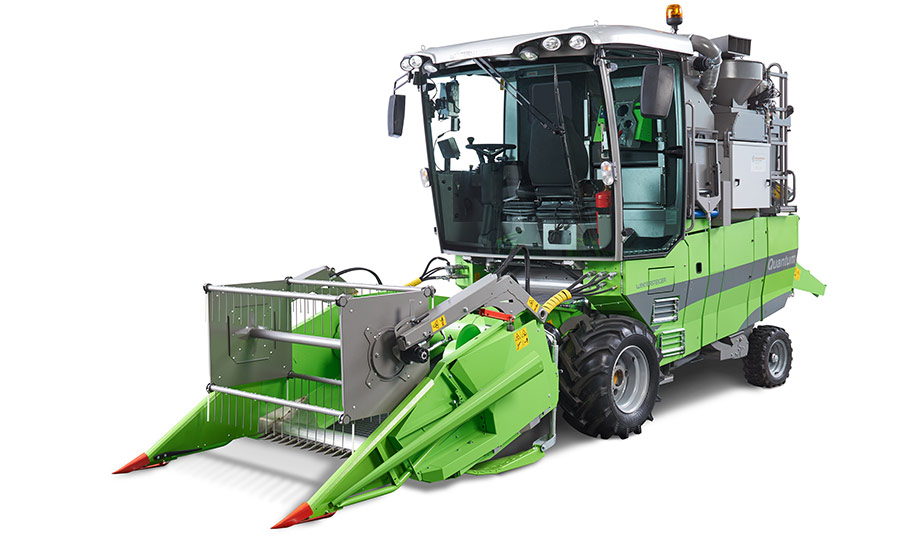 Wintersteiger
Austrian specialist vehicle OEM Wintersteiger uses United Seats CS85/C5 seats. Wintersteiger are specialists in producing specialist equipment for Plant Breeding and Scientific Harvesting and Planting Machines. They are a based in Ried im Innkreis in Austria. Having used the United Seats T600AB on their non-cabbed plot Combine for a number of years they are now using the CS85/C5 in deluxe fabric with contact switch for their latest Quantum Plot combine.
This has one seat facing forward for the driver and another facing rearwards for the research analyst. These machines are in particular demand from scientific centres and universities and were recently on display at the CEREALS SHOW in the United Kingdom.
The CS85/C5 is trimmed in fabric approved by CATERPILLAR. The use of the seats is nicely shown in the Wintersteiger video link enclosed. Images used are by courtesy of Wintersteiger.