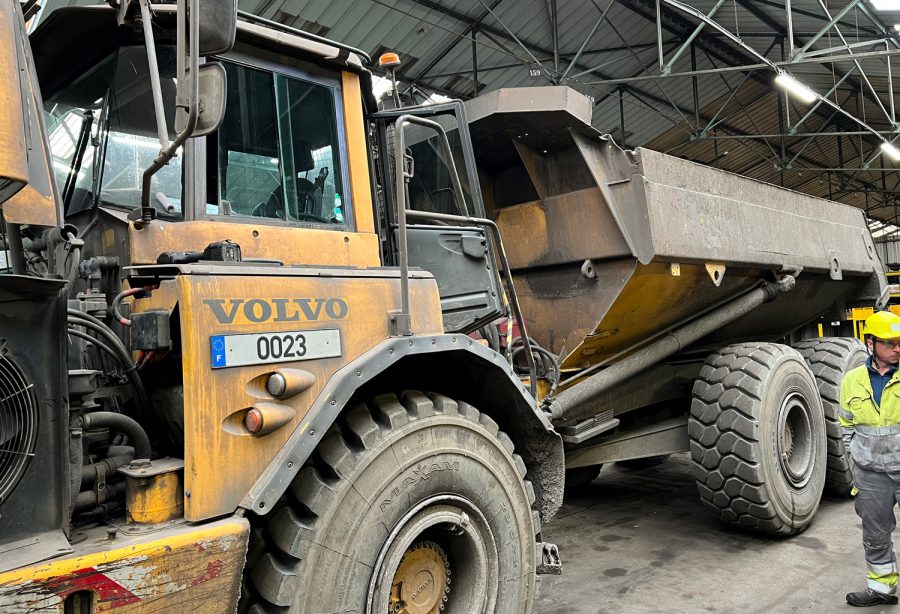 29 March, 2023
---
Rocco Pieces France achieves Articulated Dump Truck installation
One of our newest French dealers, Rocco Pieces located in the northern French town of Dunkirk has been making some good progress in selling UnitedSeats. They do a lot of work with big industrial customers who run a big variety of construction machines and forklifts. One such company is the big steel producer Arcelormittal.
On a recent joint visit Malik Lakhal (US Manager for France) joined Rock Santalone to view various machines. One vehicle now fitted with a UnitedSeats product is this Volvo A35F. Arcelormittal are now insisting on having 3-point belt seats installed for safety reasons for driver protection. In this case you can see a great example with our Air LGV120/C7 Pro 3-point seat nicely installed.
We thank you Rock Satalone and his team for making some nice efforts with the US range.