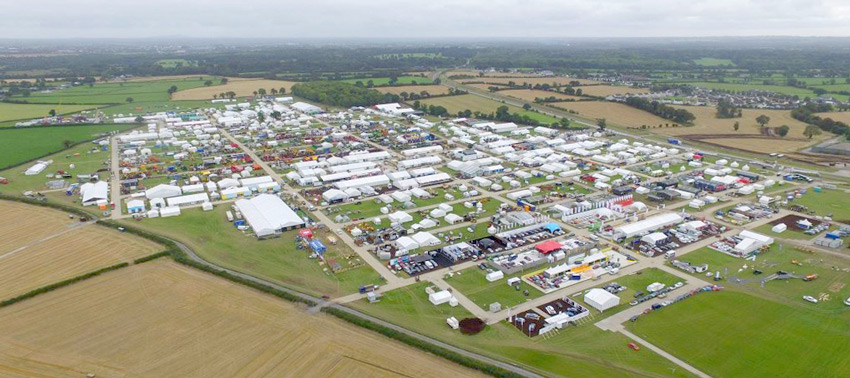 11 October, 2018
---
Seat Systems display UnitedSeats at the Irish National Ploughing Match 2018
This years Irish Ploughing Match (18-21 September) in Screggan near Tullamore, started off in fine fashion with 98,000 attending the show on day one (Tuesday 18th).
The Seat Systems stand was continually busy as John Newman and his team of Johnny and Lisa together with David Hale (UnitedSeats Business Manager) did well to cope with the crowds.
On the stand John Newman had a display of United Seats and ISRI products as well as other seat brands. These included the MGV25/C5, CS85/C1, MGV25, LGV120/C7 Pro, C1 AUSA Air Seat, ISRI 6860/875 and various UnitedSeats spare parts.
It was a really nice effort by John and unfortunately day 2 was marred by the tail end of Hurricane Ally and winds of 100 mph the show was called off for the day for safety reasons. The organisers extended the show to the Friday but some of the momentum was unfortunately lost. Nevertheless the Seat Systems and UnitedSeats brands were nicely promoted to the greater Irish Farming Community.
David Hale
11/10/2018