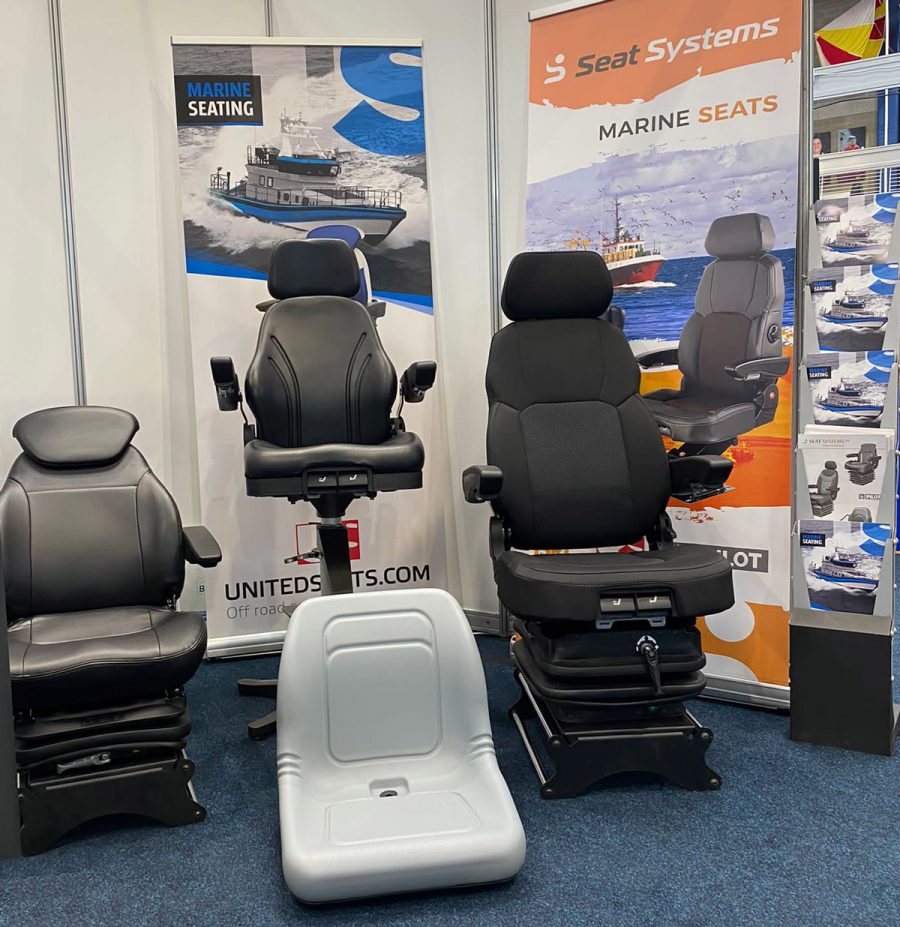 31 March, 2022
---
Seat Systems exhibit at the Skipper Show in Limerick
Seat Systems, our UnitedSeats dealer for the Republic of Ireland attended the Irish Skipper (Marine) show on the 25th and 26th March in their home city of Limerick. John Newman the owner of Seat Systems had a successful year with our product range in 2022 achieving Gold status. He decided to attend the Skipper show to again connect to the Irish Fishing industry community.
Of late we have revamped the Marine section of the UnitedSeats website in response to a large upturn in demand for our products for this sector. John showed our flagship MGV120/C8 Pro AH, CS85/C1 AR in PVC, C2 Pro AR on Marine pedestal and Mi600 plastic pan seat to give a small flavour of the UnitedSeats range to the visitors.
In September this year John and his team will attend Ireland's top event 'The Irish Ploughing Match' to be held in Rathensika from 20th – 22nd September.
As Always a big thanks to John, Lisa, John and Brian!