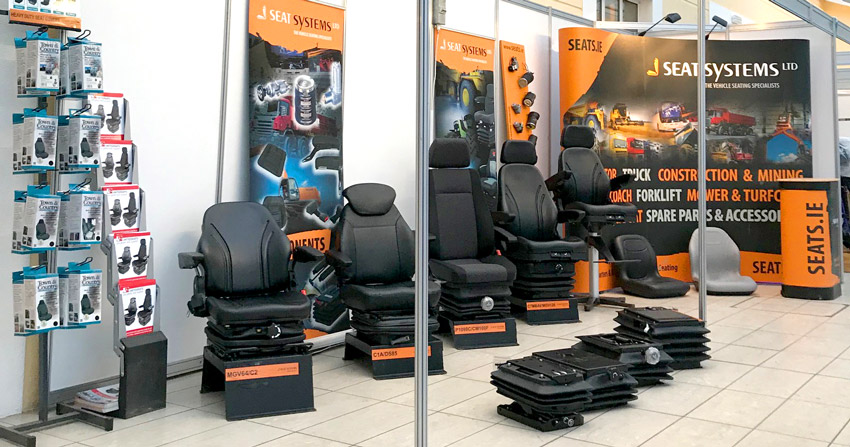 06 April, 2018
---
Seat Systems of Ireland attend the SKIPPER EXPO in Galway city.
Our partner for the Republic of Ireland Seat Systems Ltd. based in Limerick recently attended the Fishing industry related SKIPPER show in Galway City.
The event was marred by horrendous weather (snow and high winds) which affected the attendance but it still proved a good exercise with John Newman the MD of Seat Systems able to catch up with people from the Fishing fraternity. John had a nice stand at the event held in the GALWAY Bay Hotel and exhibited the United Seats MGV64/C2, CS85/C1, MGV120/C7 Pro and the C2 Pro mounted to our Marine pedestal with footrest. This is a niche that a number of UnitedSeats dealers are progressing at present and our Marine catalogues (download) comes in very handy for this.
John has already decided to attend next year's event.
David Hale 06/04/2018