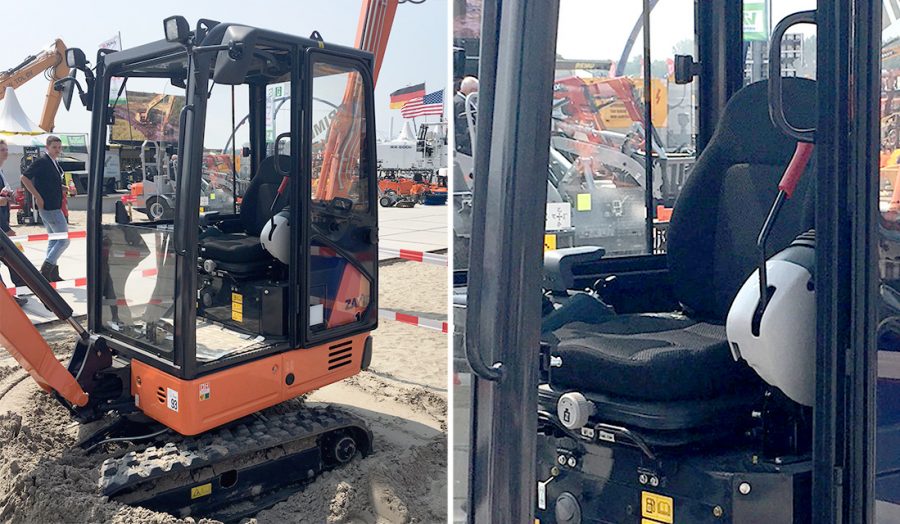 03 June, 2016
---
Sneak peek of the latest Hitachi machine with MGV25 / C5 Hitachi Fabric
Last month EBLO Seating presented their latest UnitedSeats seats at the outdoor fair TKD in The Netherlands. Hitachi was also present at this event and they showed their latest small excavator. The cabin has more comfort for the operator thanks to the perfectly fitted UnitedSeats MGV25 / C5 Hitachi fabric with mechanical suspension.
The seat is equipped with adjustable backrest, weight adjustment of 50-130 kg, suspension travel of 50 cm and double layered slide rails.
Options include adjustable armrests and backrest extension.
Don't hesitate to contact us if you want more information about this of our other seats to see what we can do for you.