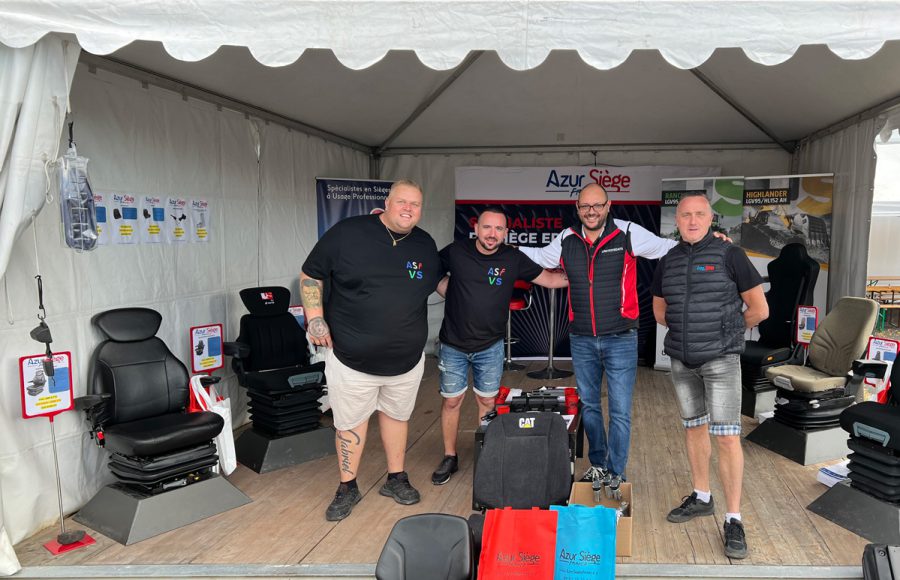 17 November, 2023
---
Sommet de l'Élevage 2023
"Sommet de l'Élevage" is an agricultural show taking place annually every October in Clermont-Ferrand, France.  It's the second biggest Agricultural Show in France with over 120,000 people attending over 4 days.
For this show, UnitedSeats have been well represented by Marc, Kevin & Rémy from company AZUR SIEGE along with our own Malik Lakhal who assisted on the stand. They had the Highlander Pro & Rancher Pro on display as well as our CS85/C1 in PVC. Marc Capy, owner of Azur, was very happy with the attendance with the stand receiving lots of visitors.
Malik also found some nice examples of our MGV55 in a JCB 403E Electric Telehandler, and our LGV90/C7 Pro on a Trioliet self-propelled mixer feeder.
A big thank you to the team at Azur for their efforts.