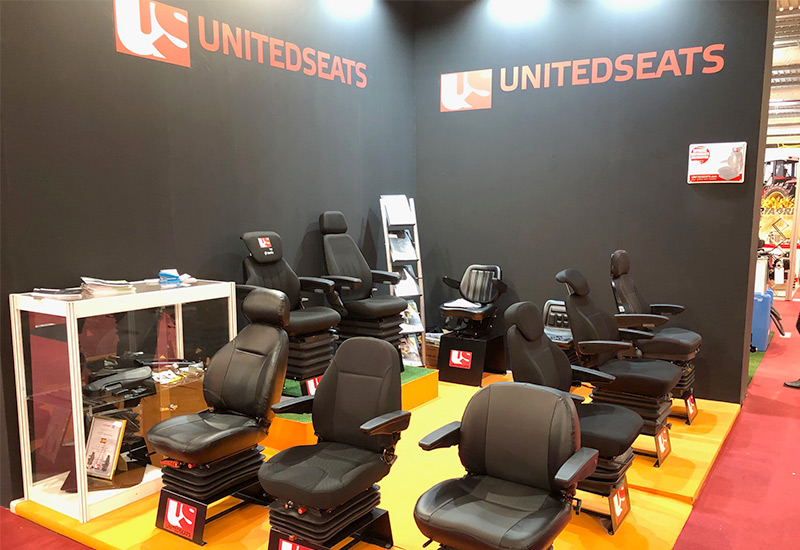 07 April, 2020
---
SST Componentes attend the FIMA Agricultural Fair in Zaragoza.
From the 25th-29th February the leading agricultural show in Spain took place in the Northern city of Zaragoza. The event was very well attended with over 240,000 visitors and 1500 exhibitors.
Sadly it now looks like this will be one of the few big shows to take place this year due to the dreadful Covid-19 outbreak. However we have to celebrate the attendance of our new Spanish Dealers SST Componentes based in LLEIDA.
They put on an excellent display of United Seats products in a dedicated section of their stand which include a big display of Meclube products as well. The 10 seats on display included the new Rancher and Highlander models.
They received an excellent level of interest from Spanish Farmers. A big thank you goes out from us to the two Sergei's and the two Jordi's for their great efforts.
David Hale 06/04/2020