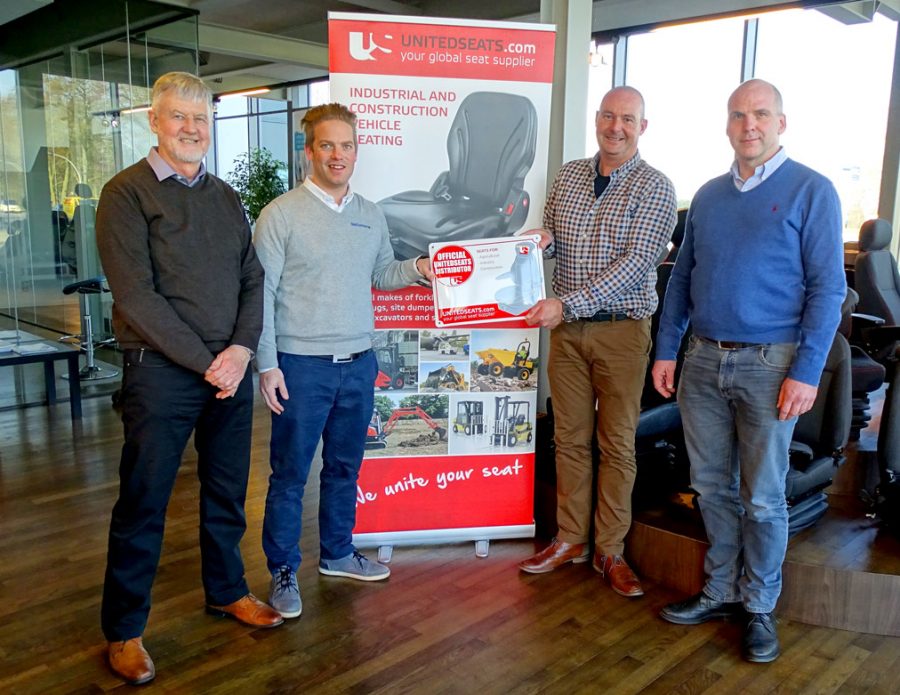 21 March, 2018
---
StolComfort confirmed as UnitedSeats tinplate partner in Sweden.
For the last 3 years StolComfort has been a customer of EBLO Seating. In all they have some 12 years of experience with driver seats for work vehicles and 24hour office chairs. In 2017 they have taken steps to enhance their promotion of the UnitedSeats by putting our full range up on their website showing key products by sector.
During the visit in February, Alexander Olofsson from StolComfort Sweden and their MD Karsten Vogel from head office in Lemgo, Germany the tinplate appointment was made official.
Our CEO Evert Mallie (second on the right) is seen presenting the shield to Alexander in the UnitedSeats Showroom in Zwijndrecht, The Netherlands while Karsten (right of photo) and David Hale our Business Manager (left of photo) look on.
In the forthcoming period StolComfort will promote our products initially at the Agriculture and Marine sectors.
David Hale 21/03/2018