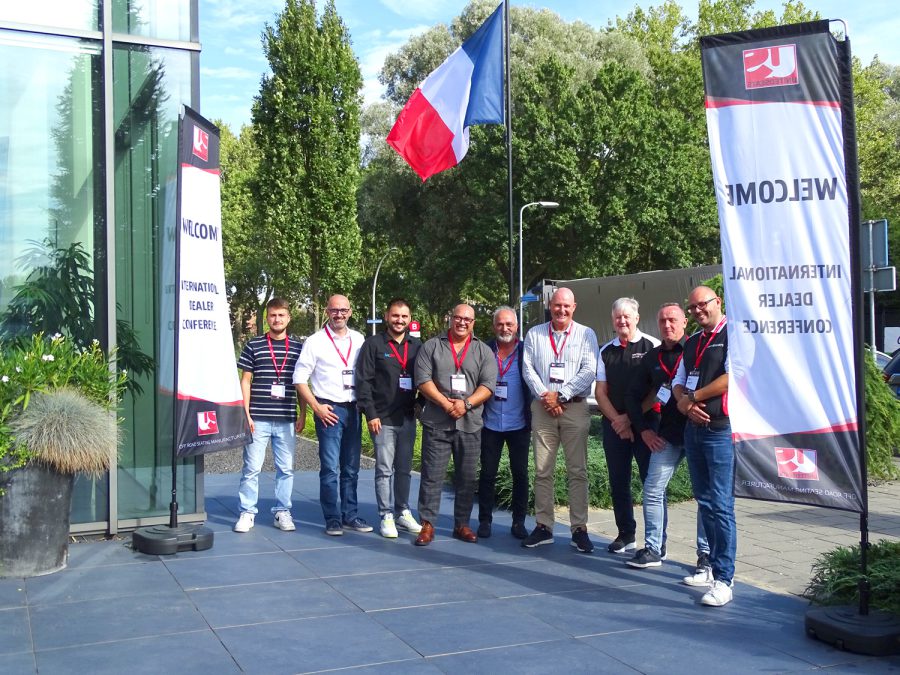 05 October, 2023
---
Successful French Dealer Days
On the 25th-26th September we were very pleased to host a visit in Zwijndrecht from 3 of our most important French dealers. Azur France (Cotes d'Azur), BF Equipment (Gremoble area) and Rocco Pièces (Ounkirk) attended and took part in the conference led by Malik Lakhal, David Hale, and Karim M'Harthi.
Jimmy Goroch and Marc Capy (Azur) Vincent Diasparra (BF) Rock and Theo Santalone (Rocco) were able to view and comment on our range of seats and accessories were introduced to our new Voyager truck seats. These were very well received by the visitors.
Presentations were shown on our sears for the different sectors as well as our marketing guidelines.
A facility tour and evening meals made the visit a very successful one from a business and social perspective.
The UnitedSeats France team can be seen with Evert Mallie (CEO) outside the EBLO Seating building with the French flag fluttering in the background.
A really nice visit and a big thanks goes to out French dealers for attending.