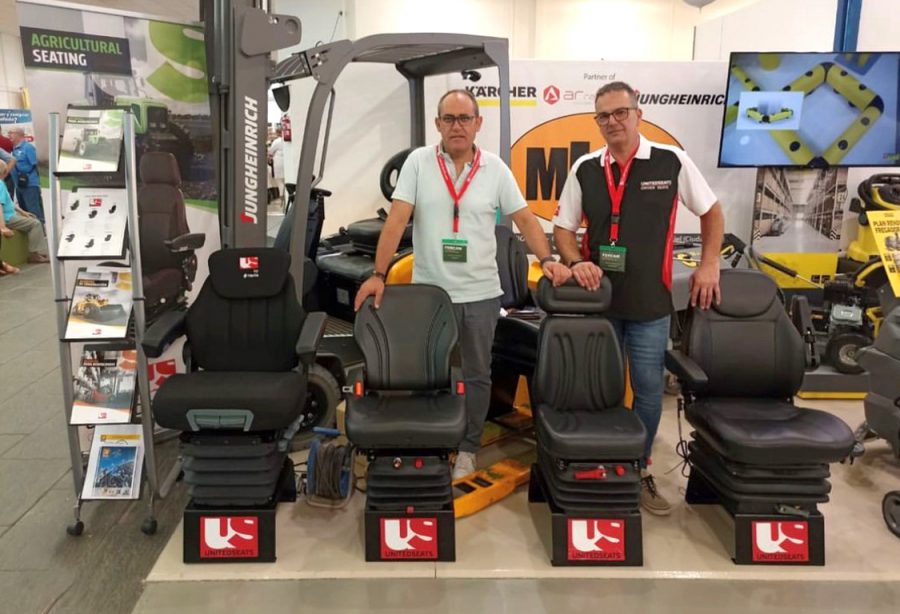 23 July, 2023
---
Sumsertech at FERCAM Fair 2023
Our Spanish dealer Sumsertech, attended the FERCAM national field fair, held in Manzanares, Madrid, Spain over 5 days from 28th June to 2nd July 2023.
The FERCAM fair, which has been held annually since 1960, was marking its 61st edition, celebrating all things agricultural from machinery, livestock and food produced from all over Spain. Sergi & Luis had our Rancher Pro, LGV84/Top35, MGV35 and CS85/C1 in PVC on the stand along with the MGV84/1050 SM small tractor/vineyard tractor seat. They certainly had some interesting characters testing out the seats!
We hope the fair was a success for them and we thank them for being an excellent representative of UnitedSeats.