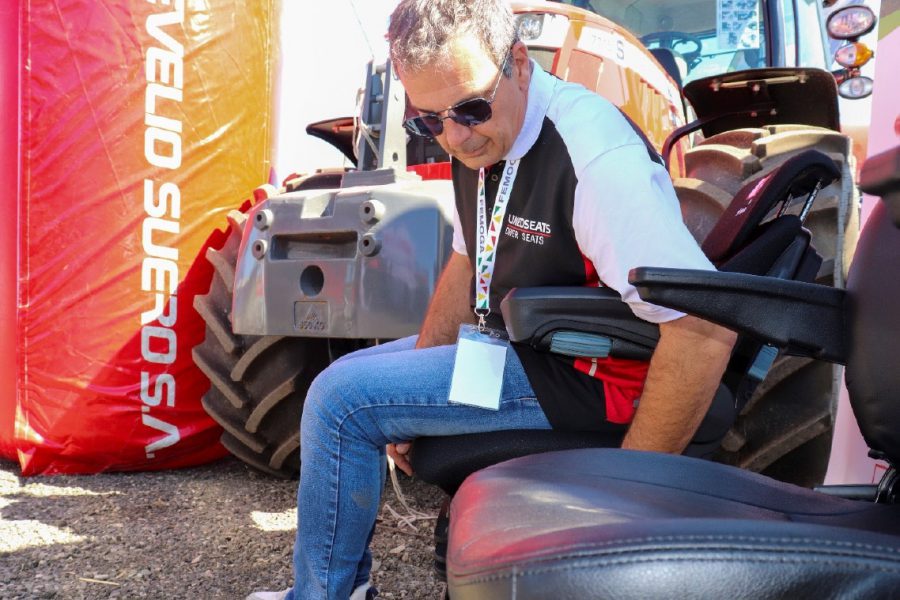 01 December, 2022
---
Sumsertech represent UnitedSeats
Our Spanish dealer, Sumsertech (SST) visited the Femogo show in Sarinena and an open day event with the support of their partner, Evelio Suero, in September show casing the Rancher seat and CS85/C1 AR PVC.
Jordi B, Sergi, seen below demonstrating the Rancher, and Jordi T attended the events wearing our UnitedSeats shirts and body warmers that they received at the Dealer Days.
As always, we thank them for their efforts and hope both events were successful for them.