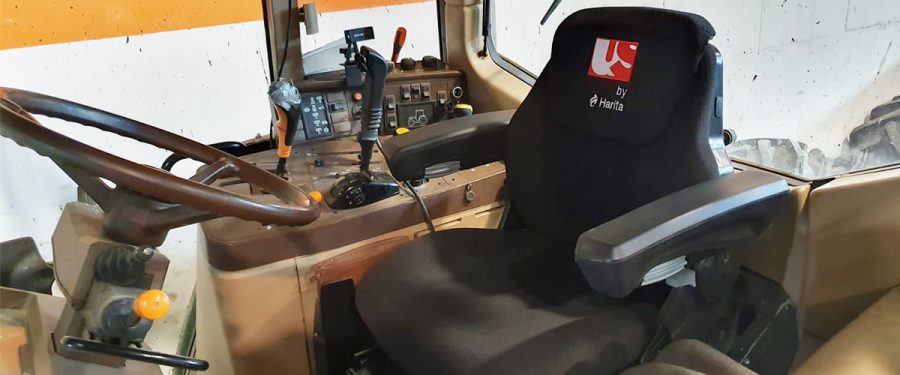 12 February, 2020
---
SUMSERTECH SPAIN install the first RANCHER seat in Spain
Our new US DEALER for Spain recently made the first installation of our new Rancher air seat into a JOHN DEERE 6000 tractor.The seat with US logo looks excellent in this large tractor.
The Air Rancher features are shown on the leaflet enclosed.During February SUMSERTECH (SST Componentes) will exhibit at the FIMA agriculture show in Zaragoza and David Hale the United Seats Business  Manager will be on hand to assist the SST team.The new Rancher and Highlander seats will be on display at the show and the SMOPYC construction show in April.
https://unitedseats.com/event/fima-agricola-2020/
This will give Spanish and International visitors a great chance to see the US new products and range.Well done to the SST team and thanks Jordi for sending the photos.
David Hale 09/02/2020