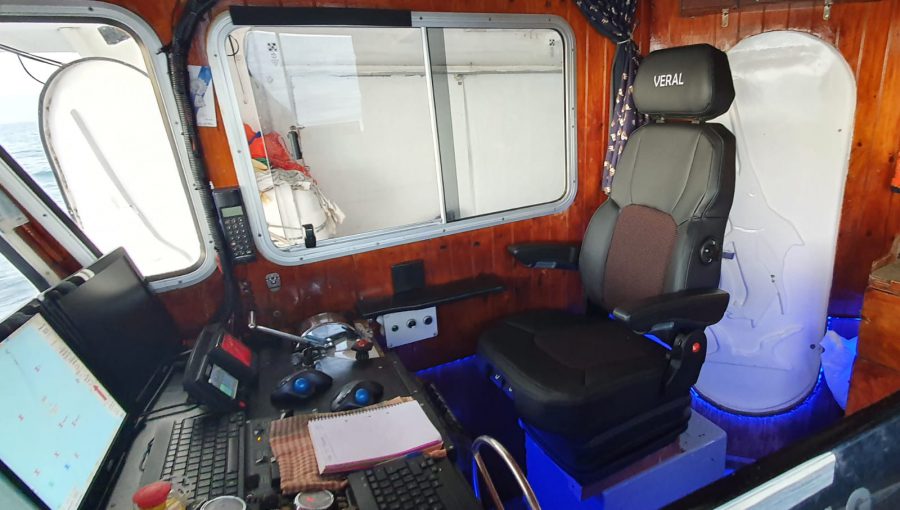 08 December, 2021
---
Sumsertech (SST) Spain achieves great fishing trawler installations
Our Unitedseats dealer for Spain has been working tirelessly on our range since they started with us in late 2018. They are based in Balaguer in north eastern Spain and sell to all market sectors. In this instance they completed a very nice installation of the heavy duty Air LGV120 suspension, fitted with our latest seat upper the C8 PRO AH.
This upper includes seat cushion extension and tilt, adjustable lumbar support, backrest recline, comfort armrests and adjustable headrest. The C8 PRO option shown is trimmed in deluxe vinyl with a fabric centre panel.
On a local basis SST arranged the 'Veral' and 'MR' logos. The whole seat provided an excellent command position for the Trawler Skipper.
We thank the SST team for their excellent work.