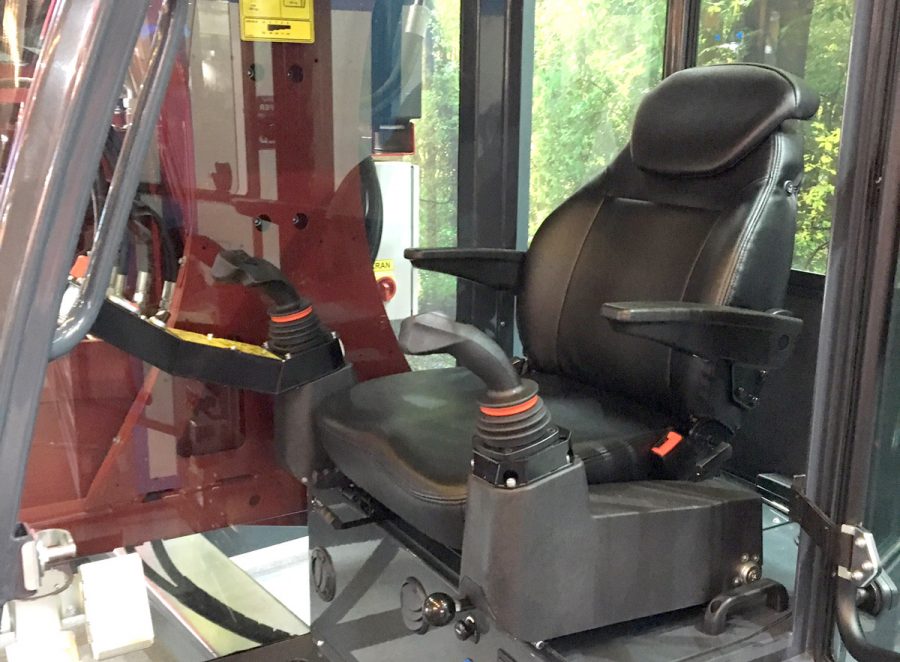 11 March, 2019
---
Tajfun Planina of Slovenia show their Mobile Hay Crane fitted with the UnitedSeats C1 AR POD seat.
At the recent SIMA agricultural show (24th-28th February) held in Paris, France our Slovenian OEM customer Tajfun Planina exhibited their range of forestry and farming machines.
On the centre of the stand they had our C1 AR POD seat in Deluxe US fabric, in use as a demonstrator seat so farmers could try out the controls to simulate driving the hay crane. In the HAY crane cabin they had the PVC seat version installed, this had the added feature of 12v seat heaters for winter warming.
This Youtube video clip shows how this innovative cranes works in Hay Barns to make sure the Hay grass is dried and doesn't stagnate. This ensures that the cattle get prime hay in the winter months and when bad weather occurs.
The boom arms and rotating heads have been successfully used for many years by Tajfun customers in the forestry market making it an easy product transition into the Agricultural market because of its known durability.
At the show David Hale spoke with the French representatives of Tajfun who were very pleased with our seat and pods making it an ergonomic solution.