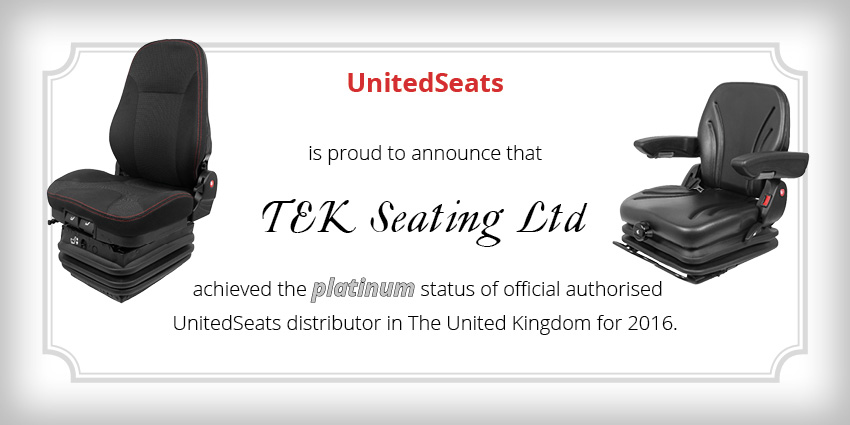 21 November, 2016
---
TEK Seating achieve Platinum status with UnitedSeats.
Dan Taylor, UK Sales Manager for TEK Seating based in Tunbridge Wells in Kent visited the EBLO facility in Zwijndrecht. He came to see the production and assembly areas and to view the full product range. In 2016 TEK Seating attended many shows in the UK to promote the UnitedSeats brand.
These shows included the LAMMA show in Peterborough. Also the  Cereals Show in Cambridge and the UK and World Ploughing match in York. The result of this work and an increase in the marketing effort for US products has resulted in a great sales improvement with TEK Seating attaining our Platinum level standard by the end of October. We were very happy to receive Dan in Holland and discuss plans for 2017.
Already on the horizon is the LAMMA show on the 18-19th January 2017 and we look forward to improving on the work done this year.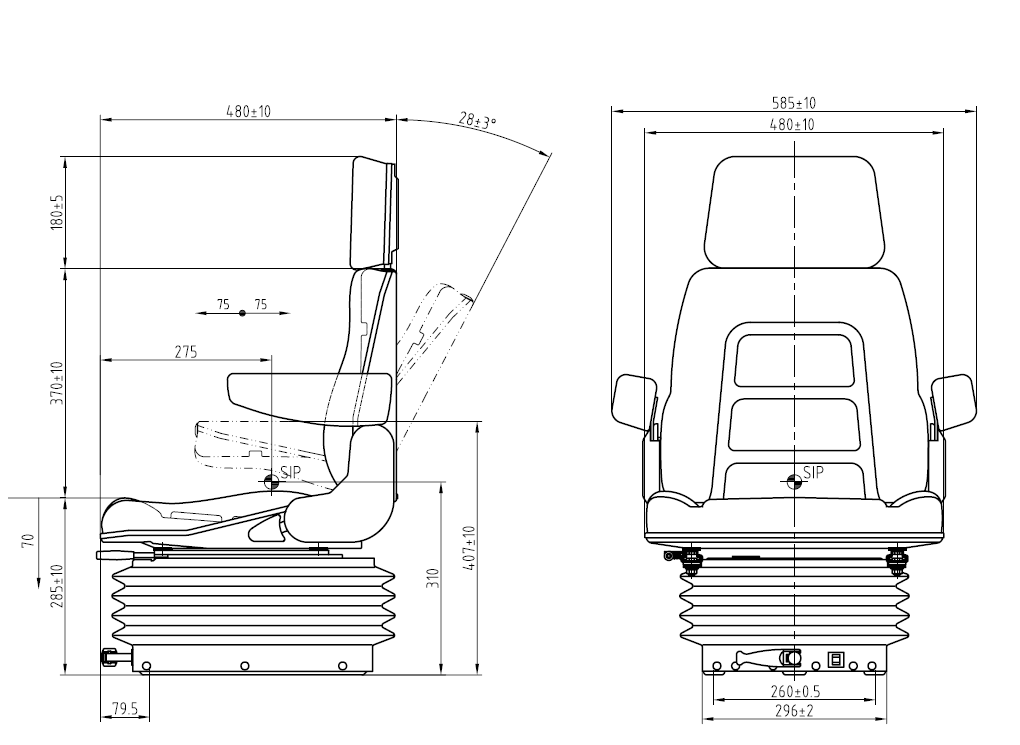 Photo: Dan Taylor receiving the certificate from Evert Mallie CEO with David Hale the UnitedSeats Business Manager.