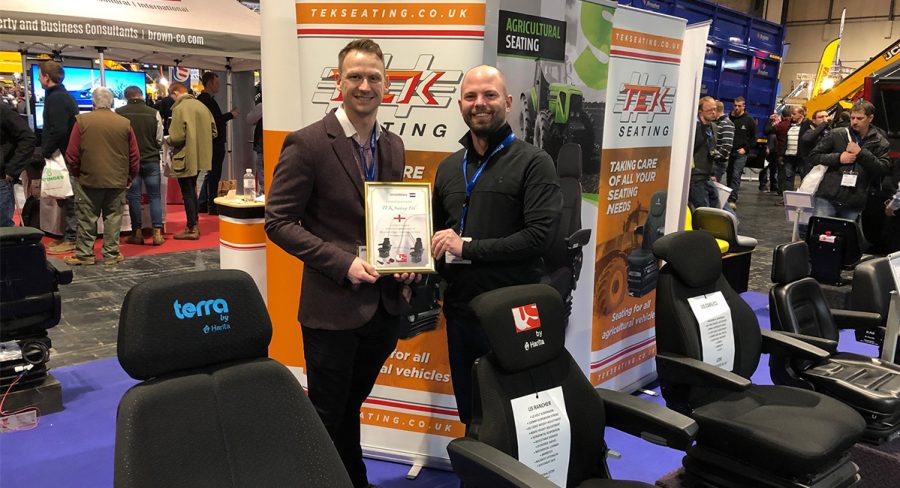 24 January, 2020
---
TEK Seating on top for second year in a row
TEK Seating topped the list for UnitedSeats Distributors for second year in a row. Receiving Gold status and just missing out on back to back platinum sales.
The TEK stand has a wide variety of the UnitedSeats range on display 11 in total, including our newest seats the Rancher and our new construction seat the Highlander. The Rancher our new agriculture seat was especially well received from customers visiting the TEK stand with a lot of praise for its high spec at a reasonable price compared to the equivalent seats from other seating manufacturers.
TEK continue to work hard and push the UnitedSeats range which has proven to be a big success amongst their customer base. In the photos you can see Dan Taylor and Brynn Salter being presented with their Number one US dealers' certificate at the LAMMA 2020 show with Michael Hale from United Seats.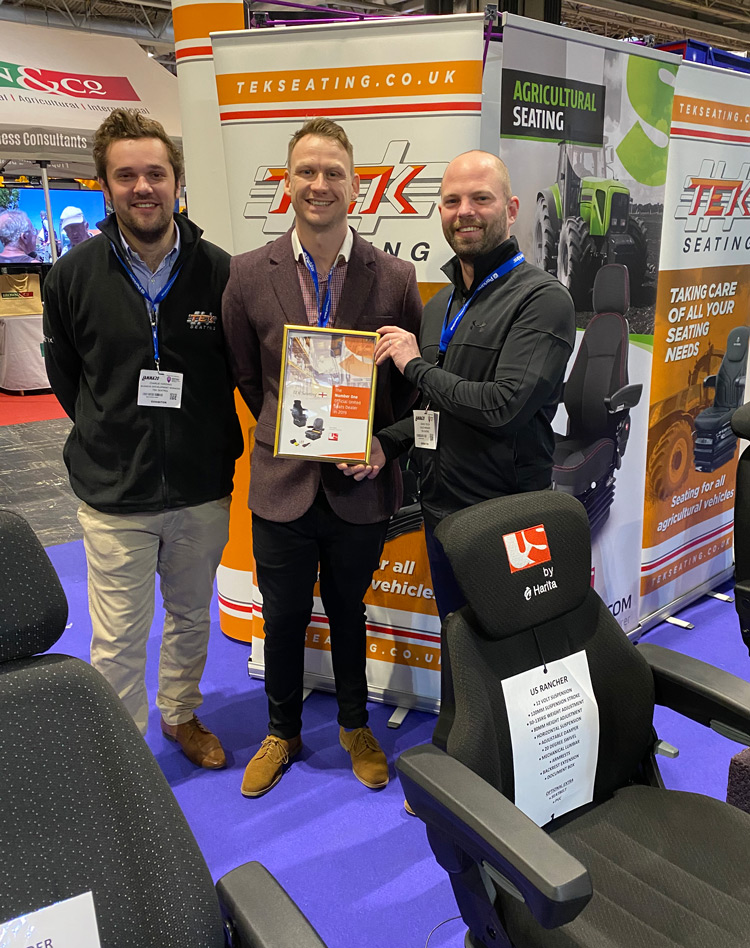 We appreciate the hard work and support from TEK and look forward to continuing our strong partnership with them. The challenge has now been laid down to see if they can top the dealers table for a third consecutive year.
TEK are based in Tunbridge Wells.
Michael Hale 16/1/20