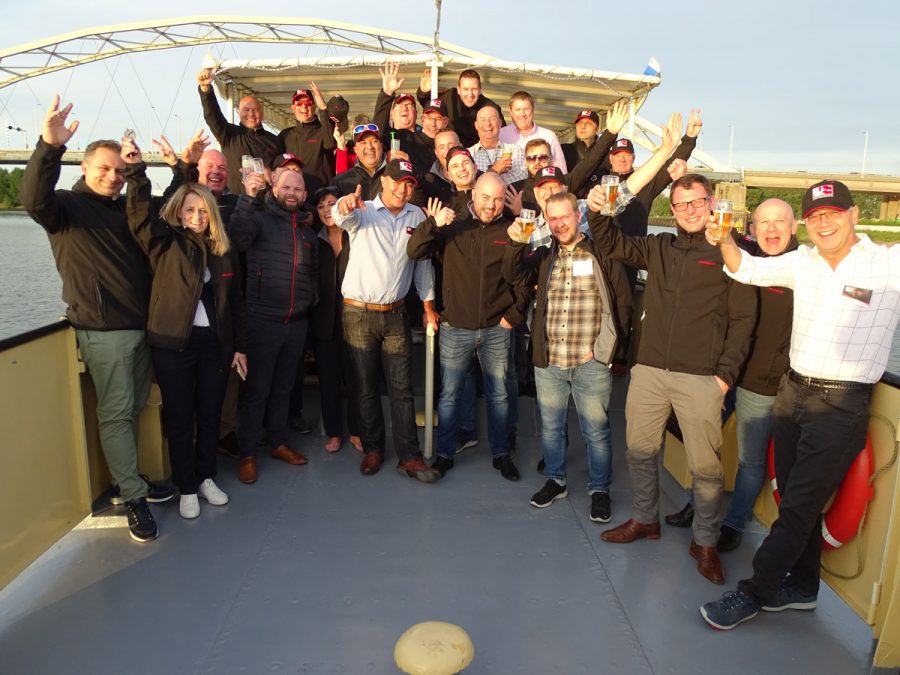 12 June, 2019
---
The 2019 UnitedSeats Dealer days were absolutely Fabulous!
On the 22nd and 23rd May we held our UnitedSeats Official dealer conference in Zwijndrecht, near Rotterdam.
19 Participants representing 12 leading Dealerships attended. These came from France, England, USA, Greece, Poland, Germany, Finland, South Africa, Denmark, Switzerland and Eire.
We presented our latest product, marketing and company updates, gave demonstrations and our visitors were able to meet and have a discussions with our team. On the marketing side of things 2 new brochures (agriculture and marine) were introduced.
We also did a review about the highlights in 2018-2019 of our network's efforts at shows, on websites and in marketing our products.
A review was also made about recent US, OEM progress and aftermarket installations and tips to identify how to refit a UnitedSeat to replace an old or damaged seat on older machines and equipment.
On the Wednesday evening our guests were able to experience an old fashioned Jenever Museum in Schiedam followed by a river boat excursion, via Rotterdam back to Zwijndrecht.
The atmosphere during the conference and evenings were really warm and light hearted.
We feel that our visitors got the chance to enjoy their time in Holland and we were extremely grateful for their attendance.
David Hale
(UnitedSeats Business Manager)