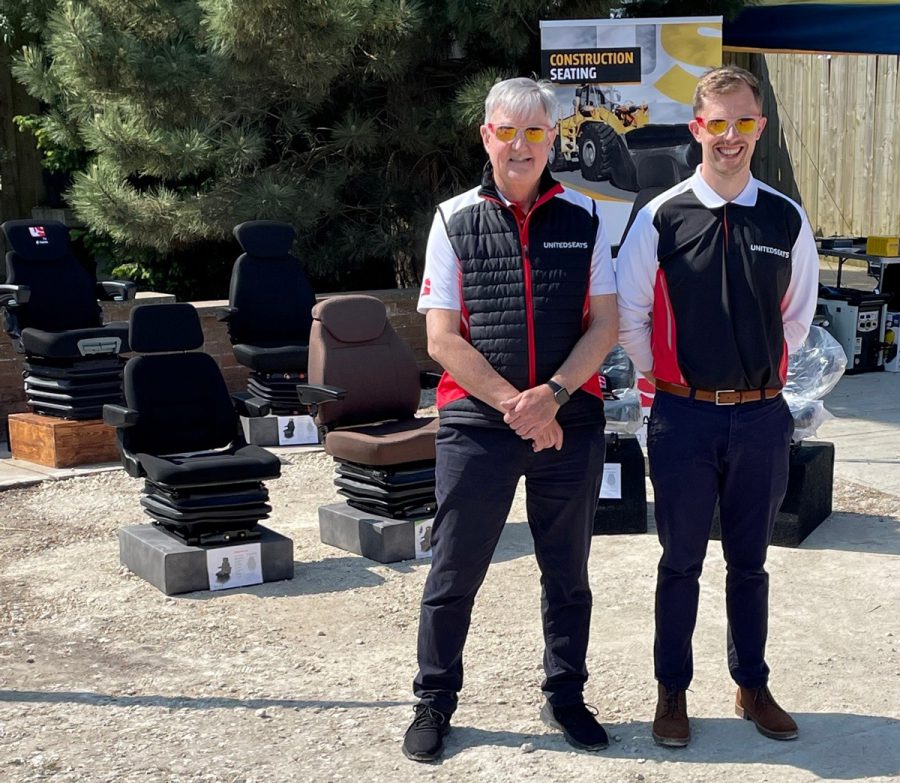 23 June, 2023
---
The Independent Agri Parts have successful Open Day
The Durkin family based near Filey in North Yorkshire recently held an open Day to celebrate one year of ownership of The Independent Agri Parts (IAP), and the opening of their new Powered by Kramp (Pbk) store.
The Independent Agri Parts was formerly based in East Devon but purchased by the Durkin's in 2022. Since this time, they have been reshaping their premises and stock, whilst running their farm, agricultural contracting, and tractor restoration business.
In January they presented UnitedSeats at the Yams farm show in York and on July 16th 2023 they will attend the nearby Driffield show. The Pbk store is one of only 12 in the UK at present and a new retail concept for the giant Kramp company. So Kramp UK HQ were fully behind this open day.
Apart from helping to organise this event Kramp's video production team took extensive footage to use in their marketing and for IAP also to use. David and Liam were on hand to answer farmers questions and demonstrate our seats which included the Rancher Pro, Rancher, CS85/C1 AR, CS85/H90 AR, LGV84/C1 AR, Vario 5010 SM and W700.
The very warm weather helped the day, and we thank Paul, Steve, Jay, Sarah, and family for their efforts on our behalf.