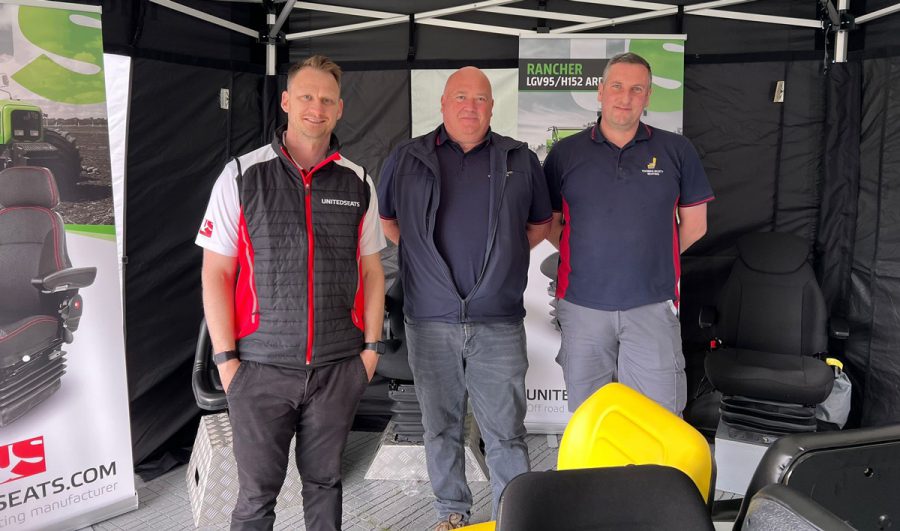 05 July, 2023
---
Thomas Scott at Royal Highland
Thomas Scott exhibited at the prestigious Royal Highland Show held in Ingliston, Edinburgh where the best of Scotland's farming and agriculture was celebrated over 4 days. Some 217,000 people attended including some high profile royalty and Scotland's first minister, Humza Yousef.
Wullie and Graham from Thomas Scott were joined by Michael Hale from the UnitedSeats team. They had a high variety of UnitedSeats products on the stand including our MGV120/C8 Pro, Rancher, CS85/C1, MGV84/C1 and various pan seats such as the Mi600 yellow and Mi560.
We thank Greg and his team for their efforts at the show.