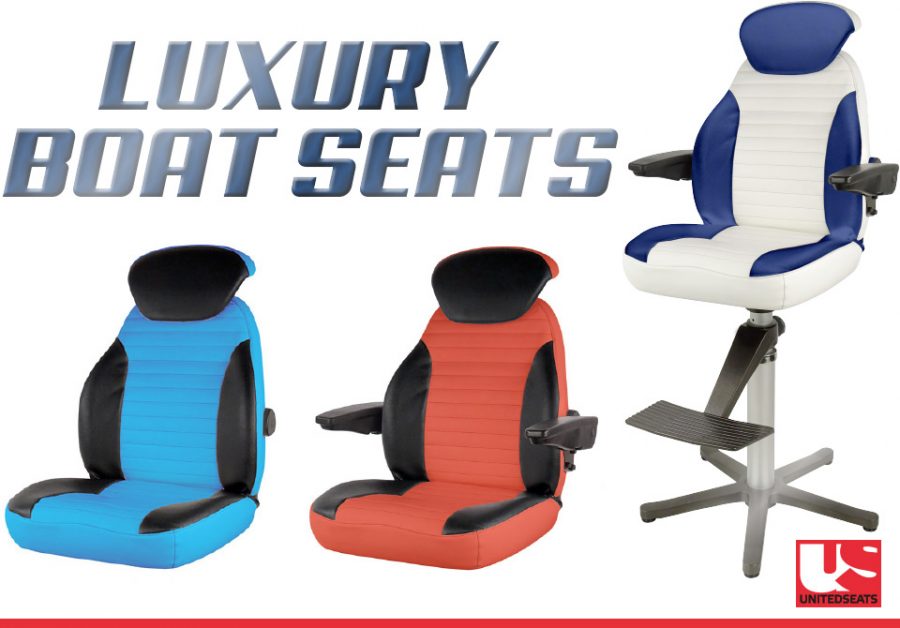 13 November, 2018
---
Thomas Scott Seating attend Scotland's Boat Show
The Scotland's Boat Show was held at the Kip Marina in Inverclyde 30 miles to the west of Glasgow, this boat show targets primarily the leisure boat sector and is attended by the professional and amateur sailing community. Our UnitedSeats dealer for Scotland Thomas Scott Seating attended the show to display their range of nautical seats.
The display included our MGV64/C1 and the CS85/C1 both trimmed in contrasting white and grey marine PVC and white and navy PVC. The trim work as shown was developed in the EBLO Seating trim shop in Zwijndrecht and looked stylish. Unfortunately the event was somewhat marred by the wet and windy weather which was disappointing for Greg Ternent and his team. Nevertheless some useful enquires were received.
All UnitedSeats marine and vehicle seating products can be specially trimmed in the EBLO trim shop in bespoke fabrics, PVC's and leathers. See the EBLO trimshop Facebook page for projects.
We thank Greg, Graham and Willie for their efforts at the show.
See our documentation with marine / boat seats :