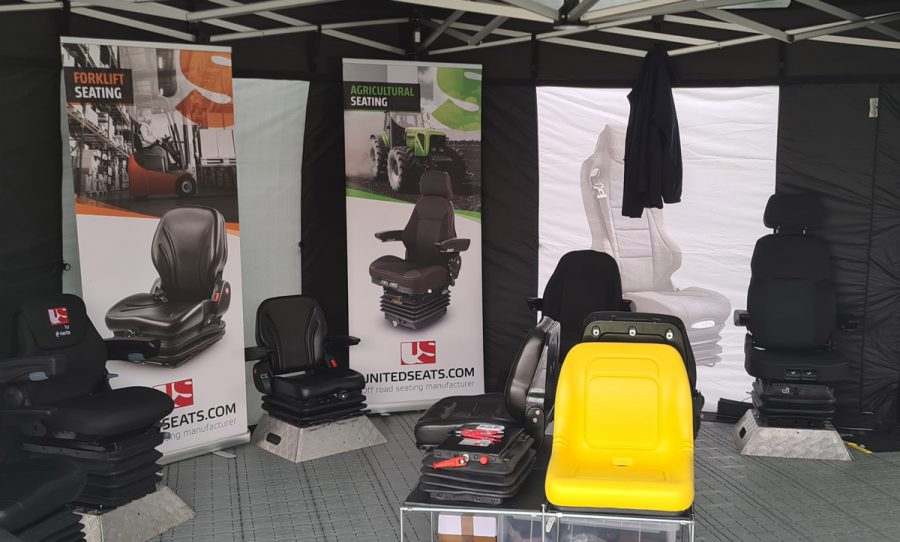 26 June, 2022
---
Thomas Scott Seating attend the Royal Highland show
One of the UK's leading agricultural events is taking place at Ingliston, on the outskirts of Edinburgh, the capital of Scotland. This is from 23-26th June and is a Mecca for the farming community of Scotland.
This year the show returns for the first time since 2019 because of the pandemic and attendance will be very high. At the show Thomas Scott Seating (our largest European dealer) has taken an extended space with their excellent Marquee.
On the stand was a nice selection of UnitedSeats: Rancher, CS85/C1 AR, CS85/H90 AR, LGV120/C8 PRO AH, US20, GS12 and Mi600 (black and yellow) to name but a few. A real selection for the farming visitors.
We thank Greg, Graham, Wullie and Stephen for all their efforts on behalf of the US brand.