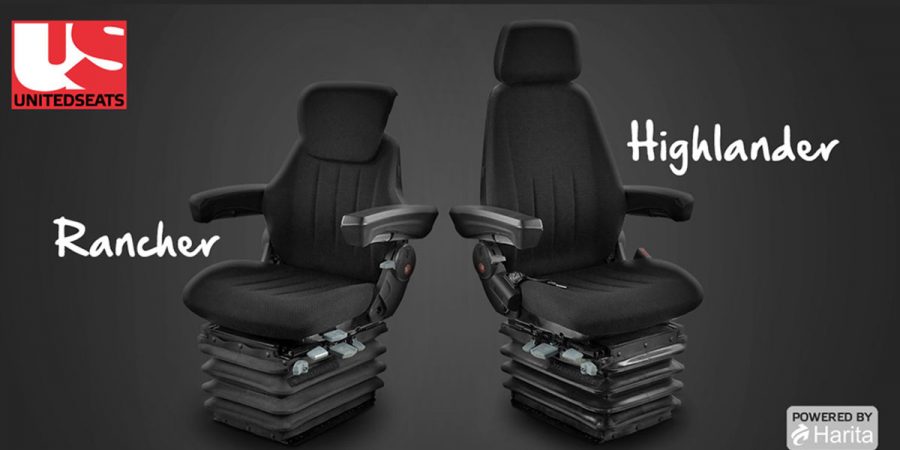 02 December, 2019
---
UnitedSeats adds a very complete agricultural and construction machine seat to the range
UnitedSeats is expanding the range of seats with the Highlander LGV95 / HL152 AH, fitted with a high back and the Rancher LGV95 / H152 ARD – powered by Harita. Both seats have extensive adjustment options and comfortable seat cushions; two ergonomic toppers, equipped with all required seating comfort as standard and also at a friendly price.
The Highlander and the Rancher have the following standard features with weight adjustment, adjustable shock absorber, height adjustment and horizontal suspension. In addition, both seats have deluxe adjustable armrests and a mechanical lumbar support provide even more seating comfort. The Rancher is extra luxurious for a tractor seat because it is equipped with a 20°/20° external swivel as standard.
The seats have various mounting mounting holes at 260 mm centres, making them easy to install for both OEMs and aftermarket users. Optionally, both can be fitted with a belt. Finally, in addition to a fabric version, The Rancher is also available with PVC upholstery. For more information, contact André P. van der Hoeven by calling +31 (0) 180 – 512 866 or send an e-mail to hoeven@eblo.nl.