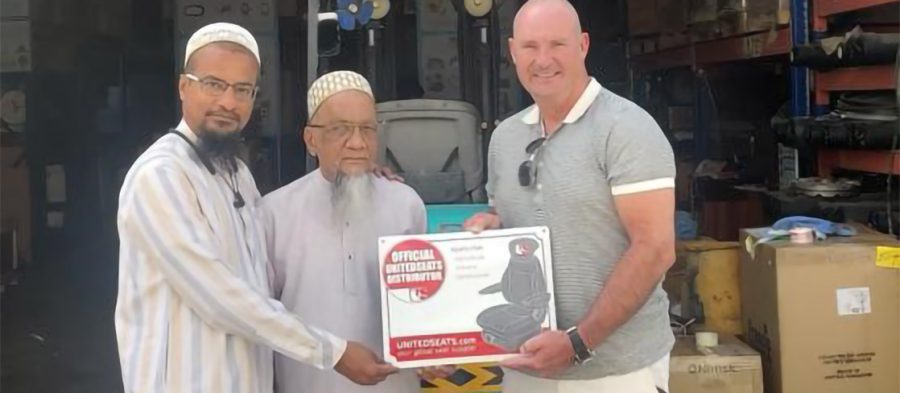 24 March, 2022
---
UnitedSeats CEO visits Dubai Dealer
Our CEO, Mr. Evert Mallie recently visited our dealer PROFEN General Trading LLC in Dubai. He received a warm welcome from Mustafa Amin, his father and team at the PROFEN facility near Dubai airport.
They were most pleased to receive their UnitedSeats tinplate and it was also nice to see that their 2021 US Dealer Certificate was up on their display wall. Evert took the opportunity to conduct some product training with the PROFEN guys and also visited a customer while he was in town.
PROFEN typically sells to the construction and forklift sectors and have upgraded their UnitedSeats website content.
More recently however they have started to make progress in the Marine sector with our seats and hopefully this will continue.
We thank Mustafa and his team for all their efforts.