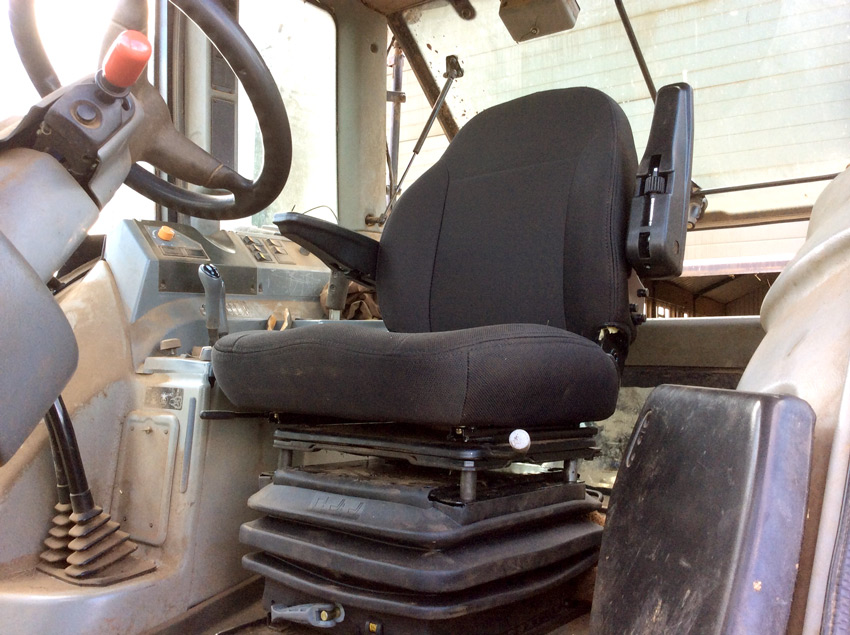 18 September, 2018
---
UnitedSeats CS85/C1 AR Mechanical Seat
On Saturday evening during a tense end to a cricket match in East Haddon. Our UnitedSeats Business Manager David Hale received a phone call from Farmer Steve Hough. Steve had been trying to fit his new CS85/C1 AR Mechanical Seat and had encountered some difficulty, whilst replacing a very well used Grammer Seat (12,000 hours) in his Valtra N121 Tractor (2007 Model).
After a quick call back a couple of days later David realised that Steve hadn't worked out the height riser on our seat, and after a quick explanation Steve had this fathomed out. However the CS85/C1 AR still seemed to be lower than the sitting height of the original Grammer Seat. Then Steve noticed that the original seat had a big spacing bracket in the middle of this seat, he soon transferred this over to his new United Seat and as they say 'Bobs your Uncle' the jobs done!
Suffice to say Steve and his Black Spaniel called Kim, from Drayton Bassett near Tamworth were pleased with the outcome. Steve bought his new seat via Millennium Transmissions of Lichfield.
Oh and by the way David's team East Haddon won the match against Weekley and Warkton! A double result.
David Hale 18/09/2018