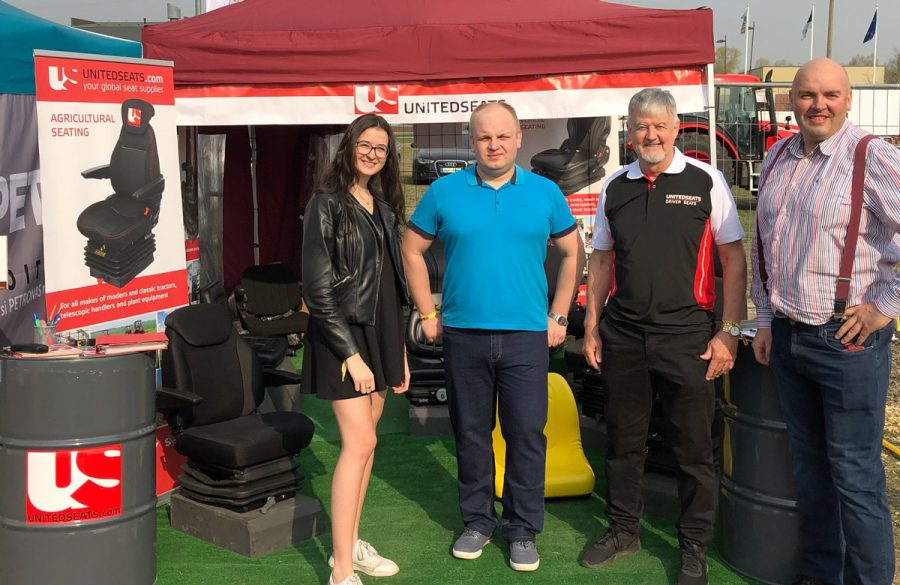 12 June, 2019
---
UnitedSeats Dealer attend – Spring Shows
During the spring season various UnitedSeats Dealers have presented our products at shows across Europe.
Carlat (Sia Glorija) who are based in Riga Latvia, recently attended (25th-27th April) the Maamess Show in Tartu Estonia.
This was supported by our business Manager David Hale.
All the leading suppliers for Agricultural, Forestry, construction and forklift industries were in attendance at Estonia's largest outdoor event.
They followed this up on the 18th May by attending the Latvian tractor day show.
Both events proved very successful for Carlat to introduce their company and our brand to farmers.
Also during the spring season our new Polish dealer Damiro attended the Kielce Agriculture show during March, and in April our Serbain dealer Agriconstec attended the SEBE construction show in Belgrade.
All in all an excellent effort.
David Hale
(UnitedSeats Business Manager)