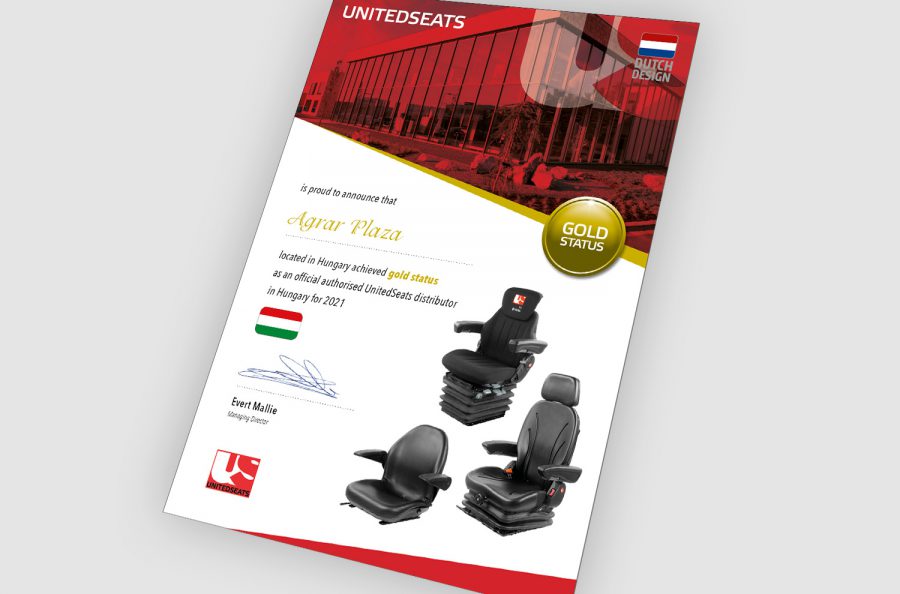 06 January, 2022
---
UnitedSeats Dealers efforts acknowledged!
Well we all know what a tough last 2 years we have had around the world! Yet we at UnitedSeats have a lot to be grateful for with our official dealer network recording a 31% increase in sales. A remarkable achievement especially when you consider there were hardly any trade shows and severe travel restrictions.
Over the last 2 years we have added 14 new dealers to the global network, and we welcome all our new partners. The 2 most notable of these being Agrotech in Serbia and Forkup in Italy. Of course the biggest successes have come through our more established partners.
For the second year running the The United Group Inc, from Lake Forest Illinois were our number 1 global partner achieving Rhodium status. A massive thanks goes out to Paul, Scott, Heather, Bill and team in the USA.
In the different categories our 55 dealers achieved the following grades:
Rhodium 1
Platinum 1
Gold 7
Silver 12
Bronze 12
Blue 22
The top European dealer was Thomas Scott Seating based in Scotland who achieved Platinum status, and congratulations goes to Greg and his team. In 2022 we hope that more trade events will take place and that this awful pandemic subsides.
We are despatching our 'thank you certificates' to all our network and would welcome a photo from our partners and their teams to post on our website.
We are proud to work with our network.