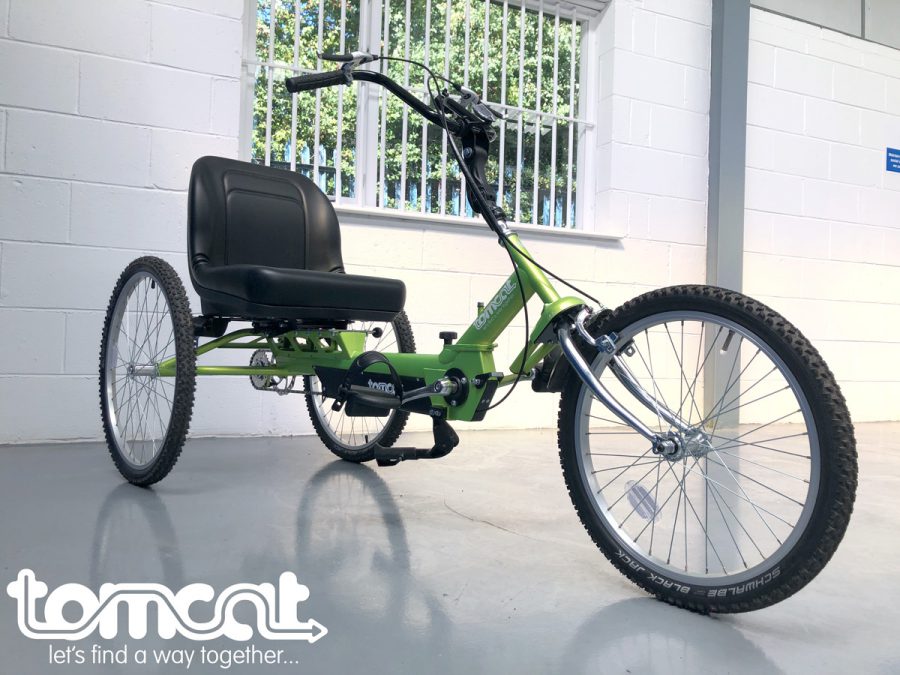 21 August, 2020
---
UnitedSeats fits trikes with the Mi600 seat
After a chance meeting with sales Director Andre Van der Hoeven during Rehacare in Dusseldorf last year Tomcat  has become the latest OEM to use our Mi600 pan for their trikes.
Tomcat's headquarters is based in Gloucestershire in the UK, the organisation has over twenty-two years  experience of custom building and innovating, Tomcat has brought the benefits of cycling to groups as diverse as hoist users and those with profound learning and physical disabilities.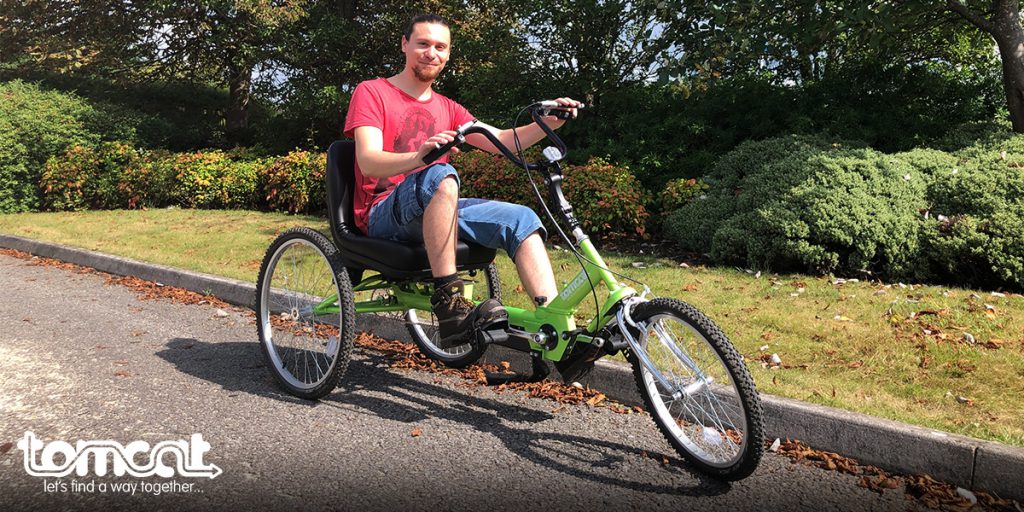 Over the past twenty-two years Tomcat has become the leading light of the trike industry, with many innovations becoming industry standard by which all other trikes are judged. Tomcat has also been recognised for the difference it has made to people's lives by the many awards it has won; including Britain's highest business accolade – The Queen's Award for innovation.
We look forward to continuing to build a strong relationship with Tomcat and working with them in supporting those that have disabilities.