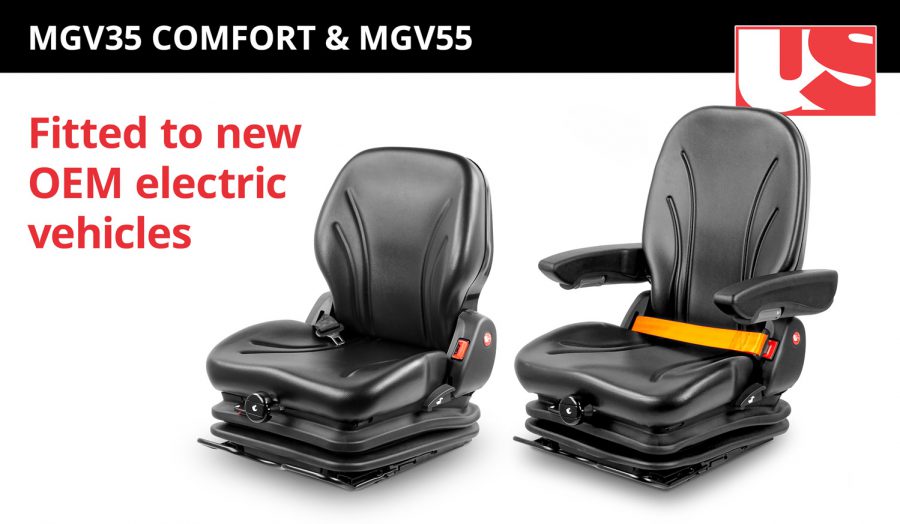 03 January, 2023
---
UnitedSeats fitted to new OEM electric vehicles
Whilst at the Bauma 2022, it was great to see our seats fitted to new ranges of electric vehicles. Bergmann dumpers, based in Germany, revealed that all of their electric dumpers under 4 tonnes will be moving to electric and they showcased 7 new models in their electric range.
We were happy to see our MGV35 C fitted onto their C802 electric dumper. Kubota have fitted our MGV55 in their first electric articulated wheel loaders in their range. The RT210-2e is aiming for the agricultural market whilst the RT220-2e is ideal for construction thanks to its lifting capacity. Both vehicles are perfectly adapted to sites requiring low noise and no CO2 emissions.
We are proud to be involved in both sustainable projects and have our seats on their vehicles.