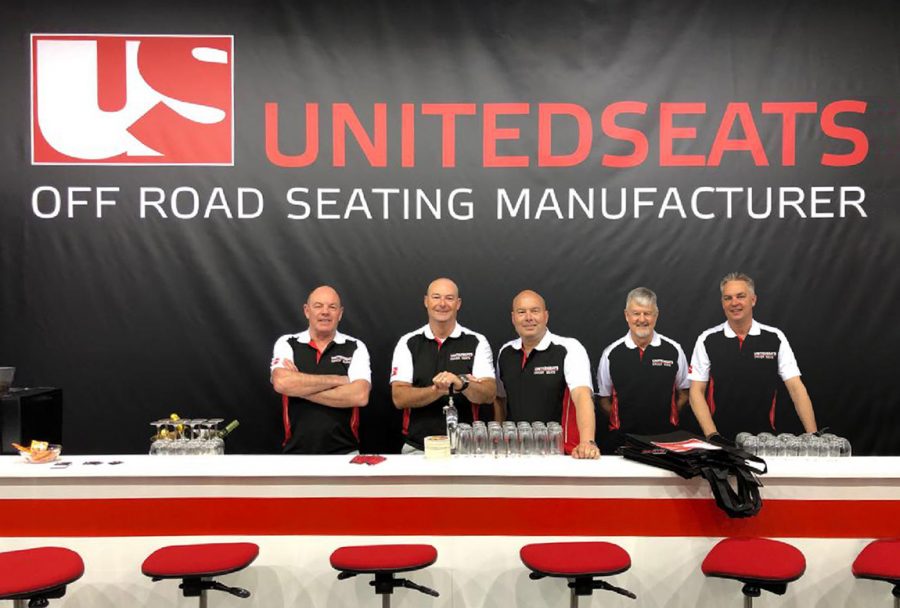 25 April, 2019
---
UnitedSeats have a fantastic Bauma Show
The Bauma Show in Munich Germany, is the largest construction equipment show in the world and held every three years. UnitedSeats is a regular exhibitor at this event which took place in April 2019. Over 600,000 visitors came to Bauma 2019 from all over the world.
All major OEM's in the construction industry like CAT, John Deere, Hitachi, Kobelco, Mecalac, Liebherr etc. have huge stands and virtually all worldwide suppliers to the construction industry exhibit as well. The show has 18 indoor halls and vast outdoor areas.
The seating community was centered in hall 6 and our stand A6.201 was in prime location and attracted many visitors from OEM's, dealers, construction companies and end users alike. On our stand we displayed 14 UnitedSeats suspension seats, and presented 2 Trone fully electric seats equipped with the UnitedSeats Air LGV120 suspension. We also introduced a new Harita seat by UnitedSeats. This is an air seat with manual air valve, horizontal suspension, swivel device and powered air lumbar.
In one area we showed the new MGV35 and MGV55 series with full options, such as pod armrest and new comfort back cushion. These seats received a lot of attention for vehicles such as site dumpers, road rollers, mini-excavators, pavers, small wheeled loaders among many. At the front of of the stand we presented our larger seat models in deluxe trims and featured an air LGV120/C7 Pro Pod seat in leather trim and a mechanical suspended CS85/C7 seat with 3 point belt seat option.
The stand looked resplendent in the new UnitedSeats livery colours with a more black/red emphasis and our Dutch design logo, the sales team were suitably dressed in US uniforms. On the stand you can see our team: Hennie Olsthoorn, Evert Mallie, André van der Hoeven, David Hale and Marcel Kool.
In the stand corner we had a rotation display showing various headrests that we do with customers logos. Customers were very pleased to visit us and enjoy our hospitality at this tremendously busy event. We received very positive feedback about the dynamic and energetic spirit on the stand. We now look forward to following up all the enquires.
Our new construction catalogue and forklift catalogue were very well received and key visitors were given a new video book to give them a glimpse of our business.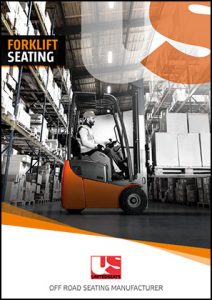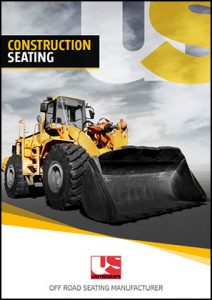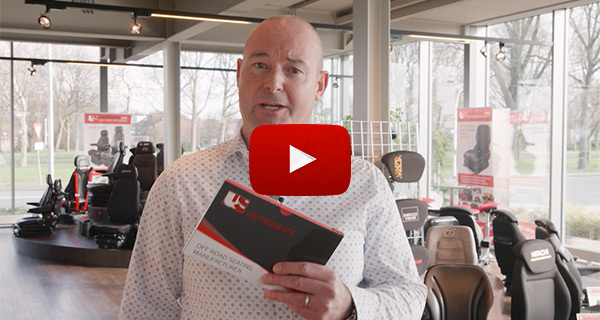 During 2019 our dealer network will exhibit across the world at shows and events and these can be seen on this website. Our next major UnitedSeats event is our International Dealer Conference on the 22-23rd May and the IMHX Show Birmingham from the 24th-27th September 2019.
We thank all our visitors who came to the BAUMA .
David Hale (US Business Manager)