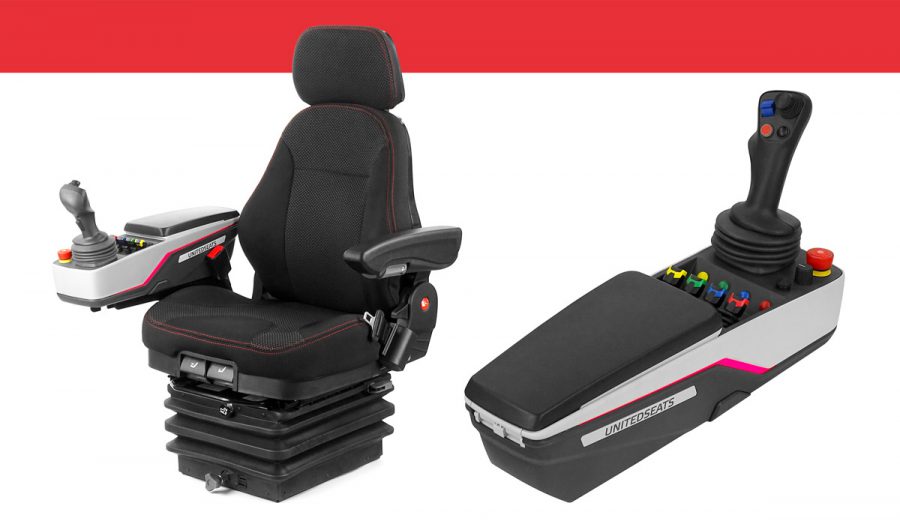 31 March, 2022
---
UnitedSeats launch Joystick console pod
'Ergonomics' is the modern buzzword, but also the real solution to achieving proper injury reducing seating installations. Modern machines have so many controls that the only way of placing these 'ergonomically' is to have these available at the drivers finger tips.
The UnitedSeats pod with wide armrest pad follows the natural line of the arm alongside the body. The elbow and forearm can rest on the wide pad and the hand flows into a bank of switches and on to the joystick control.
In modern construction machines, forklifts, farm tractors etc. there is a real risk to the operator of repetitive strain injury, compounded by vibrations, and so the arrangement from UnitedSeats is an excellent solution.
The pod is stylish with a hinged storage space, colour coded switches, Gessmann Joystick control and red safety button. In this instance the joystick pod control arm is shown mounted to the UnitedSeats LGV90/C2 Pro AR but can be mounted to other UnitedSeats products.
For more details contact your local UnitedSeats partner.