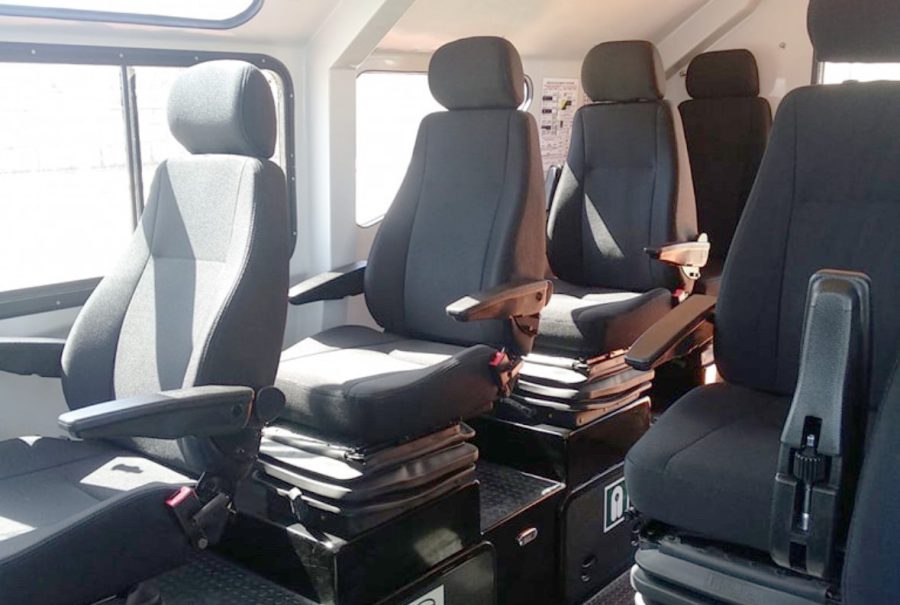 26 October, 2023
---
UnitedSeats marine seats at the helm
Our UnitedSeats dealers have been busy supplying customers in the Marine Sector. Latvian Dealer, Carlat, have fitted our C8 Pro upper onto a ship in the Port of Tallinn using the original pedestal.
Our partner Sumsertech has also been very busy supplying out CS85/C4 seat to pilot in Spain.
Our marine brochure, with these seats and many more is available in our downloads section. (New edition of the marine brochure coming soon).