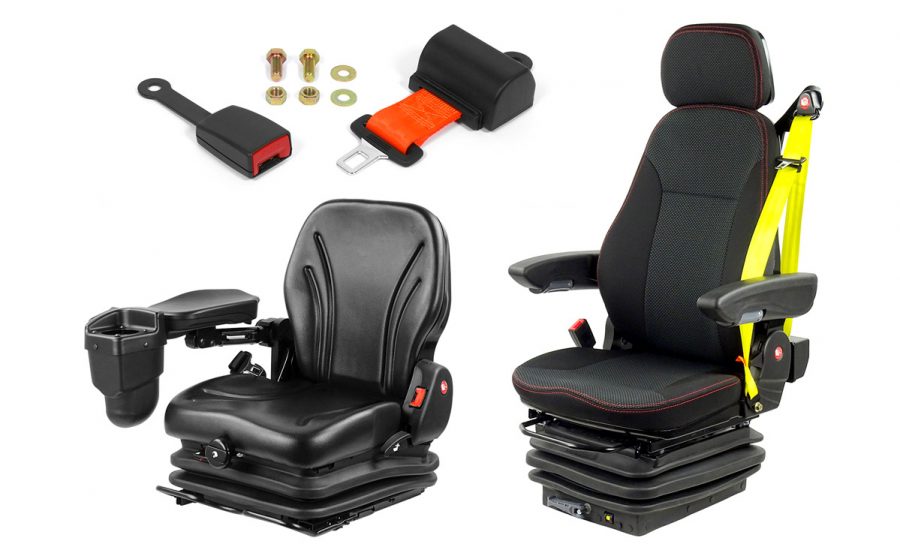 14 August, 2019
---
UnitedSeats present new seating and safety solutions for Forklift and Industrial Vehicles
UnitedSeats is the own brand range from the EBLO Seating Group based in Zwijndrecht, The Netherlands. This extensive range has been developed over the last 20 years to supply seats and safety belts to OEM's and dealers around the world.
The UnitedSeats range is supplied for off highway uses for the following sectors: Industrial, construction, agriculture, marine and mobility sectors.
All our seats are made for us under contract in a state of the art 75,000m2 modern facility. The seats are tested to the latest European standards.
We can provide turnkey installations from quantities of 1 to 10,000 units and from our assembly centre in Holland we can configure seats on a short lead time.
Our latest range of forklift seats, called the MGV35 and MGV55 series meet 1T1, 1T2, EN13490, ISO 7096, EM1 to EM3, EM5 to EM9 and is strong enough to take command arms.
Furthermore we can build 3 point seat belt seats for hazardous applications and we have an extensive range of 2, 3 and 4 point seat belts.
Most popular of late are retractable, switched Hi viz orange and yellow belts. These connect to green beacons to show the driver is "Belted up".
Download the UnitedSeats safety belt leaflet and see our selected range of safety belts: