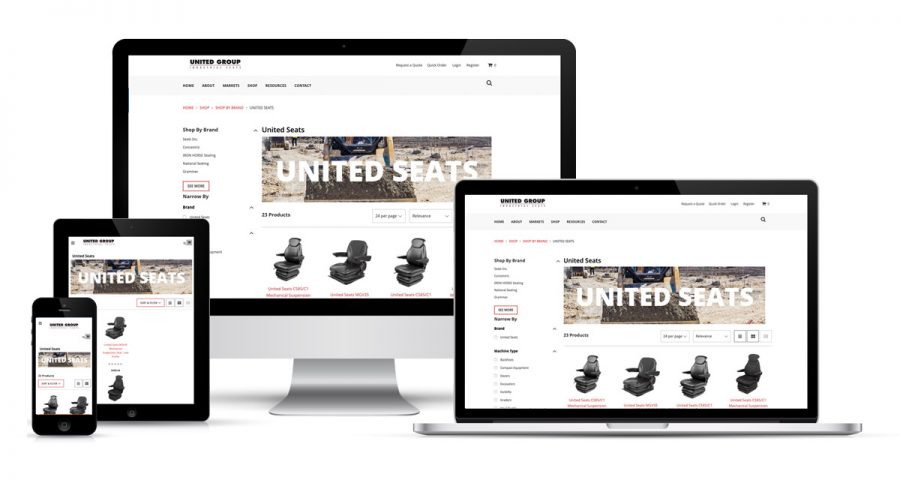 16 April, 2020
---
UNITEDSEATS range launched in the USA
Over the last year our partnership with the UNITED GROUP INC (UGI) based in Lake Forest near Chicago has been developing nicely. The team at UGI have been getting familiar with our product range and now implemented a great section on their website with a good selection of UNITEDSEATS products.
For 30 years now United Group Inc has been one of the leading players in the seating market in the USA, selling a variety of brands to supply the aftermarket. They are particularly specialised in the Heavy Duty construction and mining markets and in 24 Hour office seating.
UGI has an excellent team with a wealth of experience in both the aftermarket and working with small and medium size OEM customers across the USA. We are fully committed to supporting as they add new US products to the UGI portfolio and help us provide a full range of seating options to customers in the USA.
David Hale 09/04/2020
https://www.industrialseats.com/
https://www.industrialseats.com/shop/shopbrand