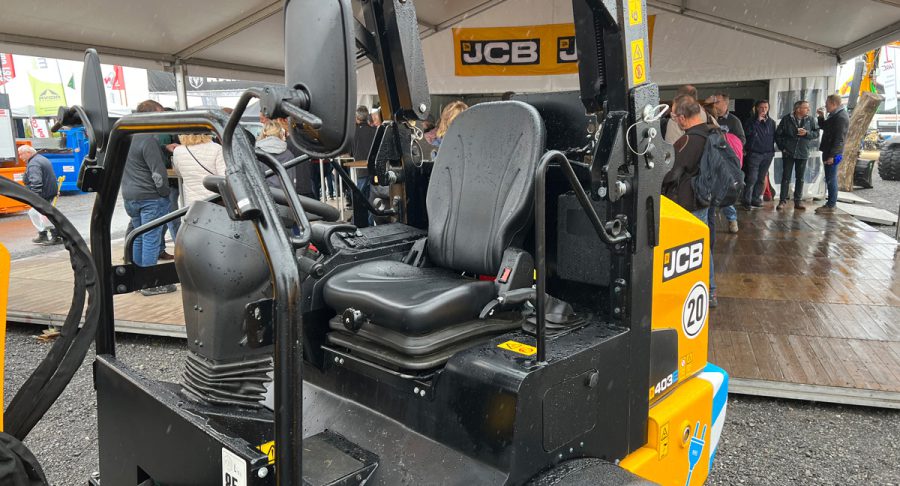 16 August, 2023
---
UnitedSeats Well Represented at Libramont Fair
UnitedSeats' Malik Lakhal visited the Libramont Fair in Belgium, one of the largest outdoor fairs for Agriculture and Forestry in Europe. It welcomed over 200,000 visitors over the 4 days, visiting the 700 exhibitors on display.
He saw many of those exhibitors showing our UnitedSeats products on their vehicles at the Libramont show. Dutch compatriots, Giant Tobrocco, our long standing partner and largest OEM customer, proudly had our LGV90/C2 fitted to the G5000 telescopic wheel loader, MGV35 on the G2200 mini loader, MGV55 on the GT5048 telescopic handler and C2 upper on the G1200 HE wheel loader. Knikmops also had our CS85/H90 and MGV25/C1 installed on their mini shovels. Several other manufacturers including Thwaites, JCB, Sany, Sunward, XCMGV and Merlo all had our MGV35 and MGV55 seats on their vehicles.
As ever, it is fantastic for the UnitedSeats brand to be well represented at these events, where we are proud to be involved with each OEM customer.