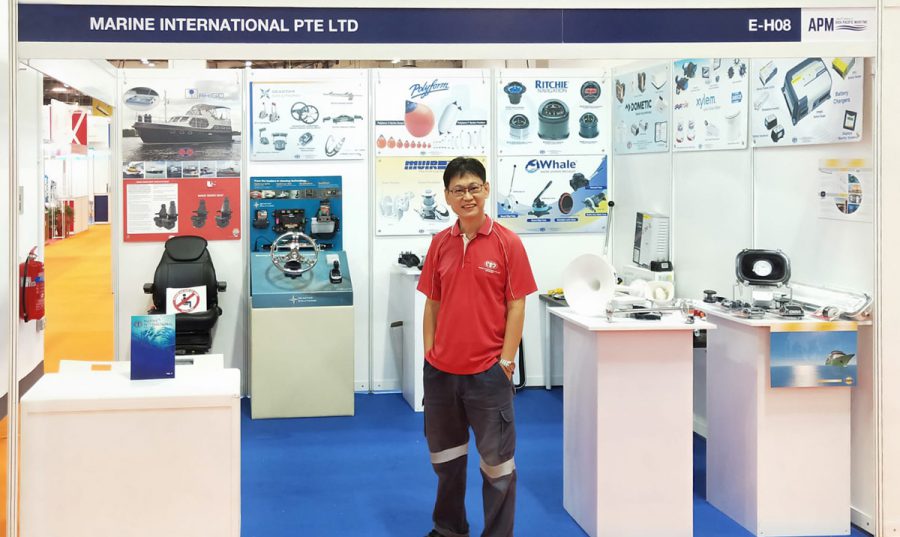 17 March, 2022
---
US Dealer for SINGAPORE attends APM show
Marine International PTY. based in Singapore has been working with UnitedSeats for the past 4 years, selling primarily to the Marine sector in Far East Asia.
They have particularly specialised in selling the CS85/C1AR and CS85/C7 PRO AR to coast guard, police and military vessels in Singapore, Malaysia and Vietnam. They have also started to use our turntables on these seats making access in tight cabins easier.
This week (16th-18th March) they are exhibiting at the APM (ASIA PACIFIC MARINE) show in Singapore. Over the past couple of years this show and others were off due to the Covid pandemic so it is good to see that they are back in action again.
The Director of the company Wai is shown in the photo, with his stand already to go. He is confident of a some good connections coming out of this event.
We wish him and his team well.