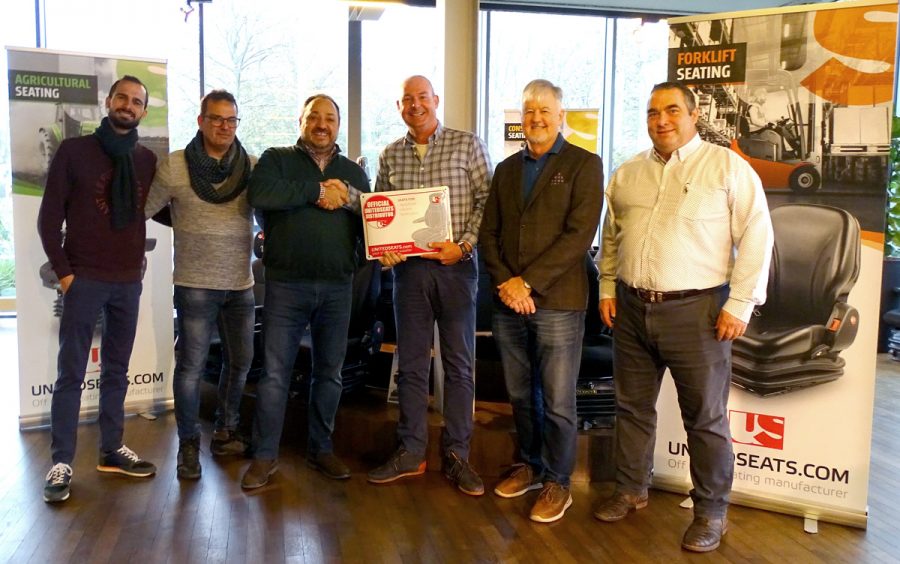 29 November, 2019
---
Visit of new US Dealer for Spain and Portugal to Zwijndrecht 20th and 21st November.
In September we were contacted by SST Componentes of Lleida in Spain to work with UnitedSeats and supplied samples and initial deliveries of seats during October and November. As SST already has a lot of experience in the field of suspension seating we were happy to have them on board to work with UnitedSeats for all sectors in the Iberian Peninsula.
As a result of their positive feedback about the UnitedSeats products they wanted to come immediately to Zwijndrecht for some high level training, factory visits and discussions. Their team lead by their CEO Sergi Lopez spent 2 days with us and we had some great meetings and input.
Also in their delegation:
Sergi Casas – Seats Commercial Specialist
Jordi Desongle – Technician
Jordi Bortoló – Sales Manager
They have already made a demonstrator van equipped with our seats and helped to translate our leaflets into Spanish. In February (25-29th) they will exhibit at the FIMA show in Zaragoza and will be supported by David Hale (UnitedSeats Business Manager).
In the main photo you can see Evert Mallie presenting Sergi Lopez with the US tinplate. (from left to right Jordi D, Sergi C, Sergi L, Evert Mallie, David Hale and Jordi B.)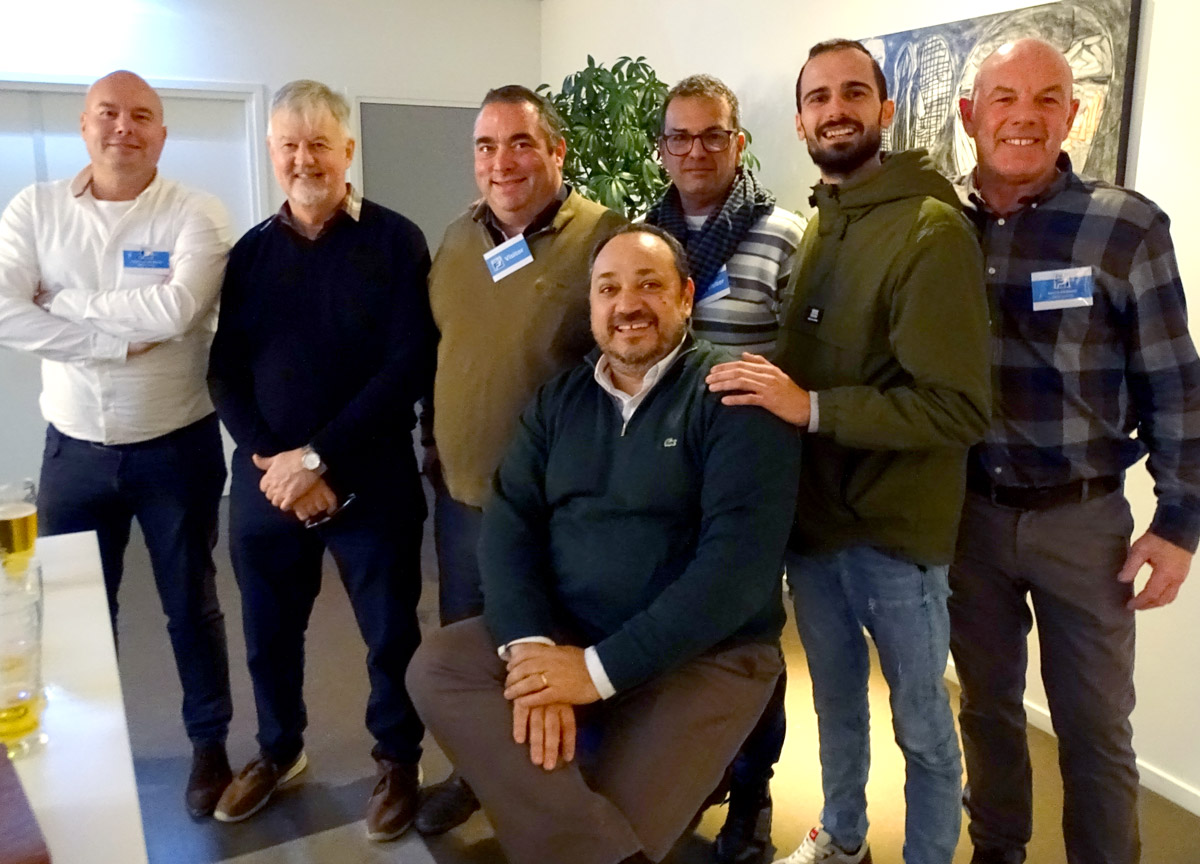 In this photo and enjoying a celebratory drink is the team with Andre van der Hoeven (Sales Director EBLO Seating) left of photo and Hennie Olsthoorn (Sales Manager NL and HR Manager).
All in all a most enjoyable visit
David Hale 29/11/2019