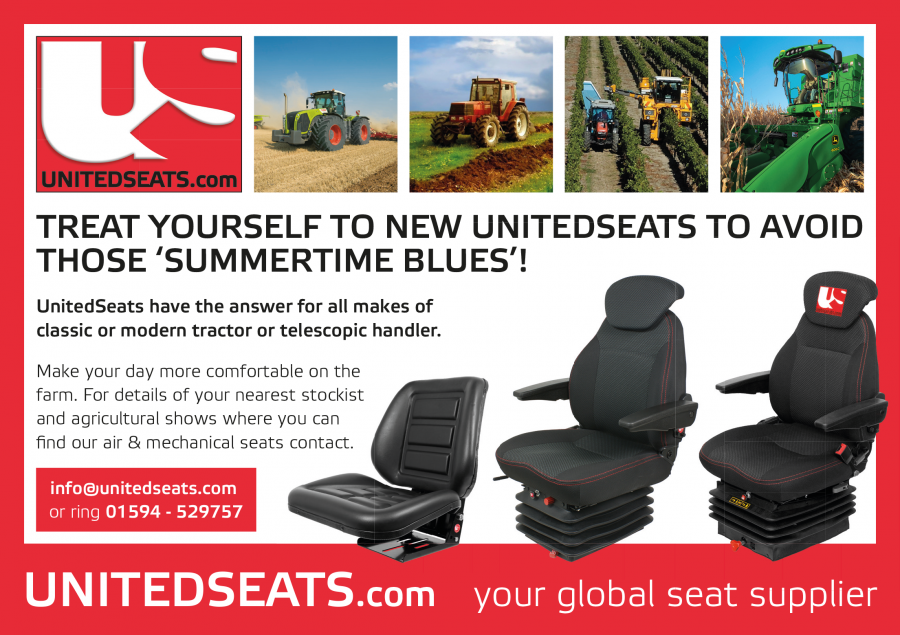 19 May, 2016
---
Visit the United Seats display at the Cereals show in Duxford near Cambridge on the 15th-16th June. (stand 822)
One of United Seats leading UK distributors TEK Seating based in Tunbridge Wells will be exhibiting a range of our agricultural seats at the forthcoming Cereals show. The Cereals show is one of the largest true farm equipment shows in the UK. On display will be Air and Mechanical seats suitable for a wide range of farm tractors, telescopic handlers, forklifts and construction machines.
 On stand 822 visitors who order a seat will have the chance to win back 50% of the purchase price in a prize draw, also a daily draw will take place for visitors who call on the stand to win a 5010MMF economy seat as shown in the advert. This is a real chance for farmers to try out a new seat before they buy.
 David Hale (United Seats Business Manager) has over 30 years of experience in the seating business and says that ''farmers who continue to use old and damaged seats run a high risk of causing themselves back injury and damage to internal organs with the constant vibration levels that can be experienced on a tractor''.
"a good suspension seat is your own personal shock absorber"
For details of how to get to this major show click on our links below.
---