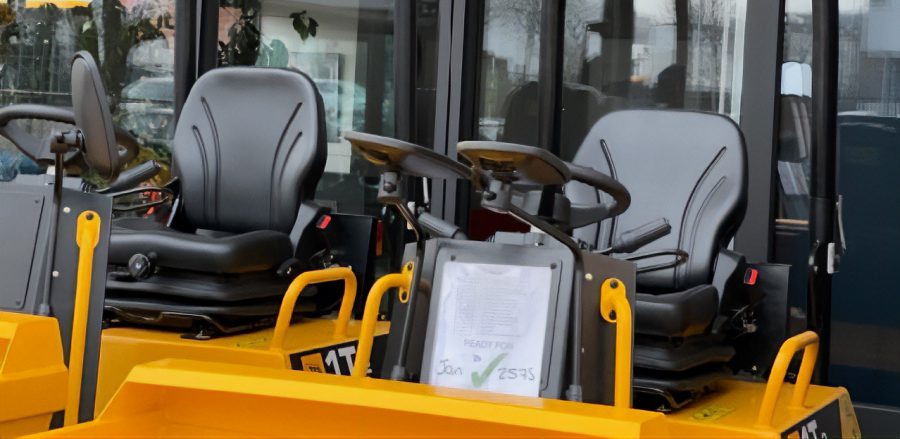 08 March, 2023
---
JCB Electric Dumpers fitted with UnitedSeats
Our Sales Director, André van der Hoeven, recently visited a JCB warehouse in Born, Holland and was pleased to see our MGV35 fitted to the JCB E1T electric 1 tonne dumper.
UnitedSeats have been supplying the MGV35 to the prestigious OEM, JCB, based in Rocester, Staffordshire, since 2022 with the seat being fitted to all of their dumpers across their range. The E1T dumper is part of JCB's E-Tech zero emissions range and we are pleased that the MGV35 is being utilised by several OEM customers on their electric vehicles.
The UnitedSeats team in the UK (David, Michael and Liam) have been successful over the last 4 years in getting the MGV35 & MGV55 adopted by most of the leading site dumper manufacturers in the UK. This follows long periods of joint product testing.
In May of 2023, a new low SIP verison of the MGV35 will be introduced that will be ideal for retrofitting to older site dumpers, small plant machines and older forklifts.