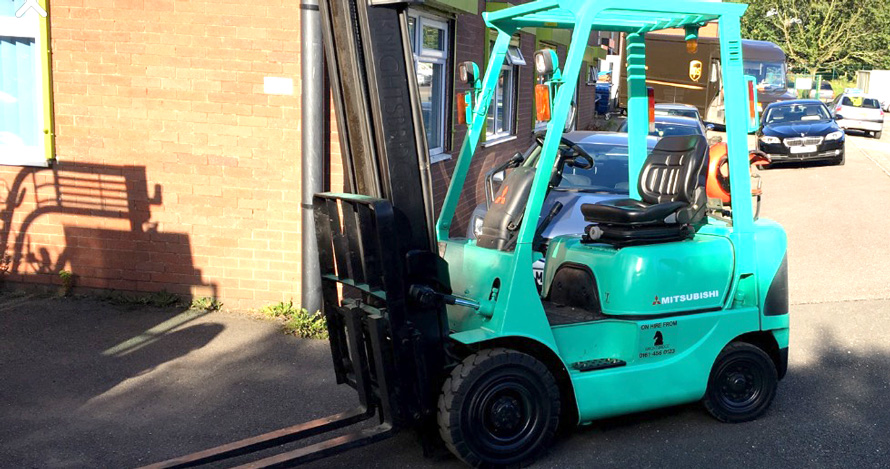 12 October, 2016
---
Knightsbridge Mechanical Handling Limited use the MGV25 on their refurbished Mitsubishi machines
Following a visit to our stand by Jason Nagel and Caitlin Joy at the IMHX show in Birmingham 13-16th September, the Cheshire based company Knightsbridge Mechanical selected our MGV25 for use on Mitsubishi machines that they are refurbishing.
Knightsbridge Mechanical has been established since 1993 and represent Clark Forklifts selling new machines and parts in the North West of England.
They also refurbish all brands of second hand machines like Mitsubishi and have a nationwide hire fleet.
They wanted to add a 'better level of seat' for machines they send out, and the MGV25 made an immediate visual improvement as well as a welcome comfort boost to the Mitsubishi truck being renovated.
These photos were supplied by Caitlin who was very happy with the outcome. More details about Knightsbridge can be seen via their website www.knightsbridgemechanical.com
Report by David Hale 07/10/2016.