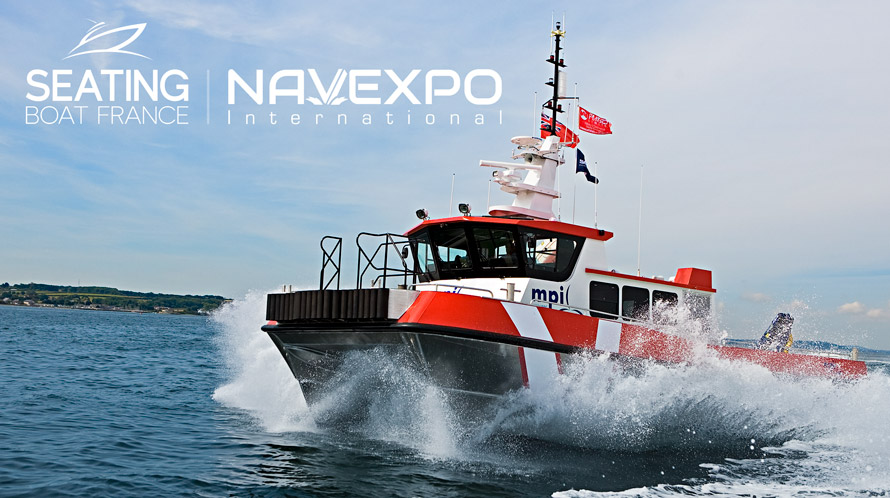 18 May, 2017
---
Seating Boat France exhibit UnitedSeats at the Navexpo marine show
Based in Draguingnan in the South of France our new dealer Seating Boat France attended the Navexpo professional work boat show in Lorient in Brittany, France. 
This is the sister company of Azur Sieges France S.A. who specialize in suspension and static seats for work vehicles such as Farm tractors, forklifts, construction equipment, trucks etc.
The company owners Mr. Marc Capy and Mr. Marc Maillols (see photo left and right) attended the show to present some of their seat range for the marine sector. They were supported by Mr. Philippe Auroux from UnitedSeats. The show was attended by Marine professionals and boat builders from France and around Europe. In readiness for the show the UnitedSeats marketing team helped prepare a range catalogue to support them at the show as seen in the attachment.
They displayed the CS85/C1 AR in PVC fitted to a high adjustable pedestal and the new MGV120/C7 PRO is shown in the photo with Mr. Maillols. Plans are now in place to add US seats to their website. We thank both of them for presenting US products at this event and hope that it will provide them with some good follow up business.
Report by David Hale (UnitedSeats Business Manager) 18/05/2017.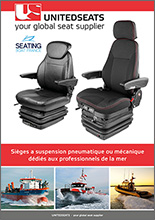 Download the marine brochure. (Brochure is in France language. English language will follow soon.)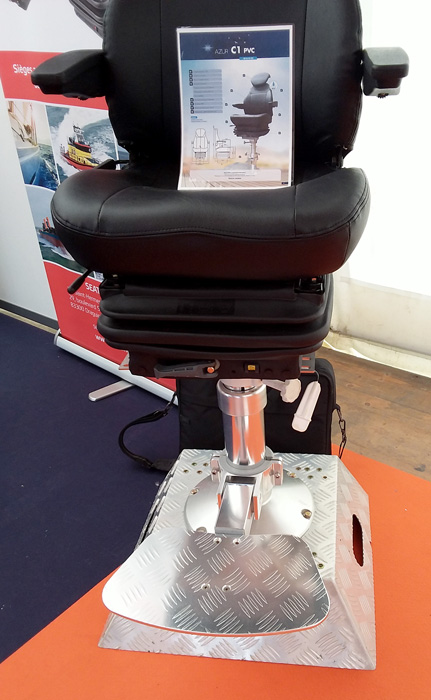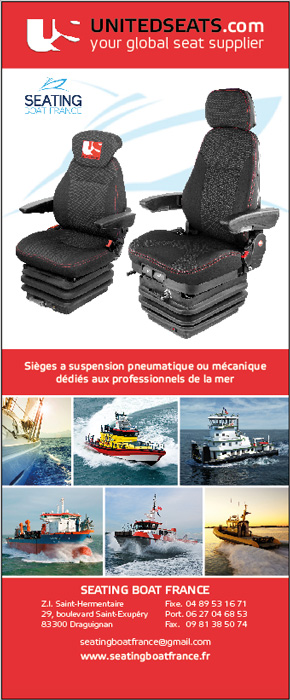 https://unitedseats.com/product/construction-seats/mgv120c7-pro/
https://unitedseats.com/product/tractor-seats/cs85c1/
Also have a look at:
www.navexpo.com/index.php/en/exhibitors/exhibitors-2017/item/seating-boat-france