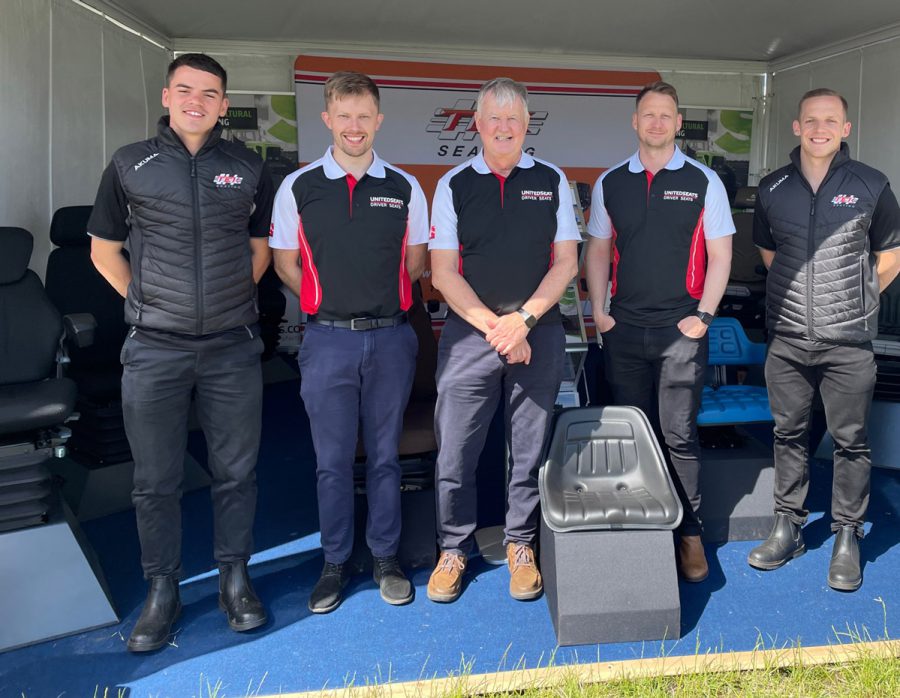 22 June, 2022
---
TEK Seating attend the Cereals Show in Chrishall Grange, Cambridgeshire
One of the UK's leading arable farming events is the Cereals show, which is dedicated to the production of grains. This year it was near Duxford, Cambridge, on the 7th and 8th June.
TEK Seating took a stand and the event was busy throughout the 2 day show with many good leads from farmers and tractor dealerships.
On the stand they displayed key UnitedSeats products such as the Rancher, Highlander, CS85/C1 AR Retro Brown, W700, T600 AG, CS85/H90 AR, US20 and Mi600 pans (black, grey, and yellow).
TEK's Mark Vivian and Charles Spence were supported by David & Michael Hale and Liam Wood from UnitedSeats. The weather proved extremely good and the farmers enjoyed seeing crop sprayer and tractor demonstrations.
As always a big thank you goes out to TEK Seating for their efforts.