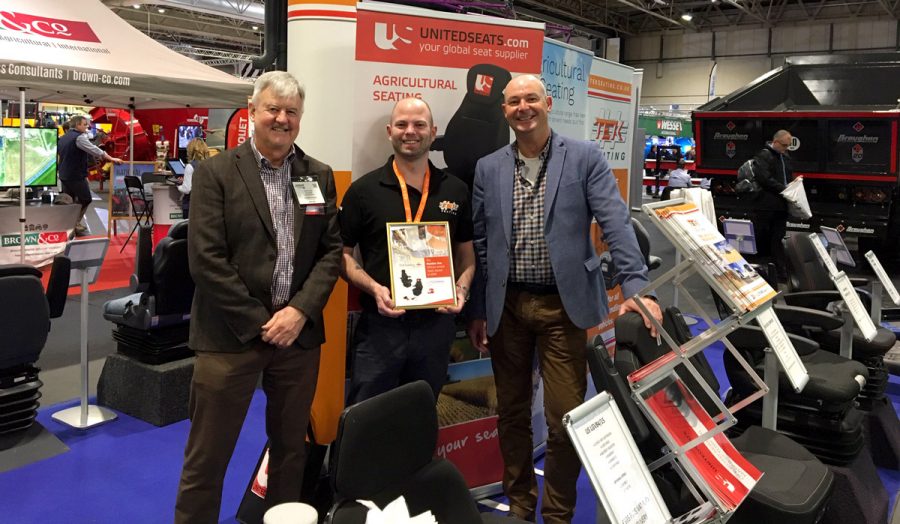 21 January, 2019
---
TEK Seating number 1 again in 2018
At the Lamma Show in January, we had the chance to acknowledge TEK Seating as the Number 1 UnitedSeats dealer in 2018. In the photo below Evert Mallie our CEO is seen presenting Mark Vivian (left) and Dan Taylor, TEK Seating Sales Manager (centre) with the number 1 certificate and the platinum certificate to reflect their sales performance and effort in 2018.
The photos show the TEK Seating display at the Lamma held at the NEC exhibition centre in Birmingham this year for the first time. The show was very busy and the NEC looks like an excellent venue. On the stand UnitedSeats products such as the GS12, T600, W700, Air LGV90/C2 TT, Air LGV84/TOP15 and CS85/H90 were displayed along with other brands.
This is the 4th year running that TEK Seating has attended the show to promote the UnitedSeats brand. A big Thanks go out to Dan, Mark and the TEK Seating team from us.