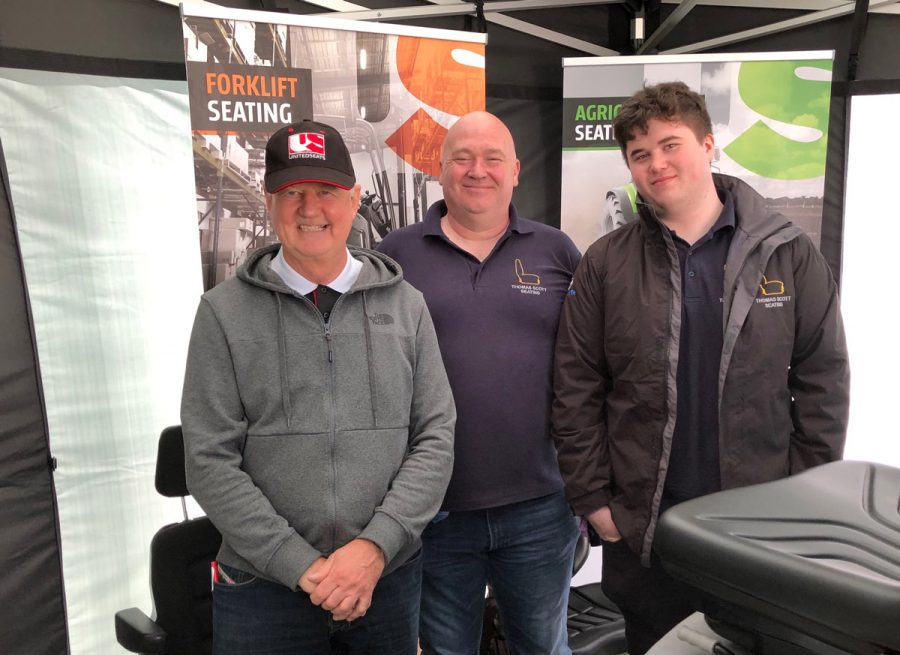 03 July, 2019
---
Thomas Scott Seating attend the Royal Highland Show
With over 195,000 visitors from all over Scotland and the rest of the UK in attendance, the 179th Royal Highland Show is one of the UK's largest agricultural events. There were over 1000 exhibitors displaying machinery, equipment and parts and many livestock and family events at the Ingliston Showground.
Our UnitedSeats Dealer Thomas Scott Seating based in Coatbridge again attended this show and our UnitedSeats Business Manager David Hale was on hand to support Wullie and William on the stand. There was a nice display of UnitedSeats including models such as the CS85/C1 AR, CS85/H90 AR, MGV35, MGV25, Mi560, Mi600, T600 AB and US20 seats as well as two other leading seat brands.
The new UnitedSeats roll-up banners looked a treat and our new brochures went down well with the farmer visitors. The attendance at the show was excellent and the weather stayed fair.
Thomas Scott Seating are very well known in Scotland and we were very pleased to support them. Their Director Greg Ternent is now hoping to increase his stand size for next years event and at the Scotplant Construction Show.
David Hale
UnitedSeats Business Manager